Human Resource Director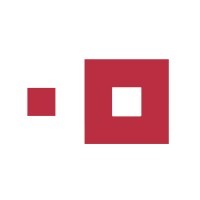 Agoric
People & HR · Full-time
Belmont, CA, USA
Posted on Friday, November 4, 2022
About Agoric
Agoric is an open-source software development company bringing better security and composability to the decentralized financial infrastructure of today. Agoric is built on a JavaScript library of reusable, composable components coded by experienced community members. Our secure JavaScript smart contract platform allows developers to rapidly build secure applications on top of an ever-growing collection of reusable governance, lending, and trading components.
We are the go-to solution for developers who are building the next generation of DeFi (decentralized finance). We've done the legwork to create a reliable, secure, and composable DeFi infrastructure, and are seeking a Human Resources Director with passion for growing a software start-up. This is a unique opportunity for someone with experience growing an organization from about 30 people to 50 over 12 to 24 months, where they will play a key role in the development of Agoric's HR strategy and support the growth of the company overall.
We are looking for an experienced Human Resources professional to be an integral part of management in a high-growth early stage company. You will be responsible for developing HR strategies, establishing and executing on HR Operations and providing sound advice to senior management on all related subjects. There is an emphasis on Talent Acquisition, Talent Management, and HR Operations in the near term.
This role requires generalist experience as an HR Business Partner with knowledge of all HR disciplines. You should be able to manage programs, partner with third-party providers and consultants while also possessing a strong strategic mindset.
Overall responsibility is to ensure that all HR needs of the company are being met and are aligned with all business objectives.
What You Will Be Doing
Develop plans and oversee operations for a variety of HR matters such as compensation, benefits, policies, health and safety etc.
Oversee strategy and execution of people acquisition, onboarding, and people management to support various stages of growth
Provide guidance on organizational design and evolution
Identify and implement training and professional development opportunities.
Oversee HR programs and initiatives with staff and contractors
Lead the strategy and serve as a key point of contact for employee relations, employee retention and engagement issues
Provide guidance on creating a healthy company culture and employee happiness.
Ensure the company complies with all legal, regulatory and other policies
Lead actions related to grievances, investigations and violations invoking disciplinary action when required
Anticipate and resolve litigation risks
What We Look For In You
Proven experience as an HR Business Partner in a small company experiencing growth
Experience in a software start-up environment is a must!
Full understanding of the way an organization operates to meet its objectives
Excellent knowledge of employment labor laws, legislation and regulations
Thorough knowledge of human resource management principles and best practices
A business acumen partnered with attention to the human element
Knowledge of data analysis and reporting
Excellent organizational and leadership skills
Outstanding communication and interpersonal skills
Diligent and firm with high ethical standards
Requirements
Authorized to work in the US / Canada
Located in Bay Area with availability to work from the office when needed
BS/BA in human resources, business administration or relevant field
7+ years of relevant experience in HR
Location
Belmont, CA / Hybrid
Agoric is committed to diversity in its workforce and is proud to be an equal opportunity employer. Agoric does not make hiring or employment decisions on the basis of race, color, religion, creed, gender, national origin, age, disability, veteran status, marital status, pregnancy, sex, gender expression or identity, sexual orientation, citizenship, or any other basis protected by applicable local, state or federal law.
Agoric is an equal opportunity employer.