Senior Animator - LondonDeadline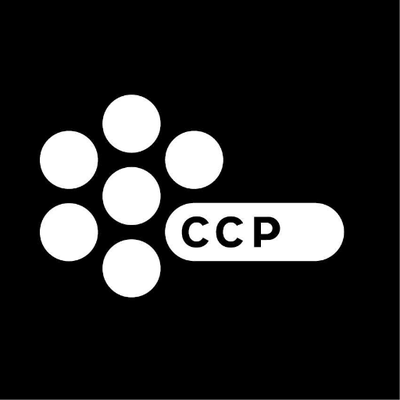 CCP Games
Posted on Thursday, May 4, 2023
Senior Animator
London - Full time
CCP London is the newest studio in the CCP family, and we are currently growing our studio to begin production on a ground-breaking online sci-fi shooter. This role represents growth in our Art team, and we are excited to be looking for a Senior Animator.
Who are We?
CCP Games' London studio has a truly unique offering when it comes to culture and vibe. Perhaps originating from and it's often been referred to as, the Icelandic effect. It's impossible to ignore. Whether you have a degree or not, we are looking for someone who is passionate about their craft and abilities and who wants to learn from a great team and mentor. To top it off we are working on an amazing project in the London Studio.
Excellence – Courage – Unity – Honesty
These are our core values, and we are always on the lookout for signals when we're interviewing. We are an open book. Authenticity and a candid approach to meetings and interviews really helps pave the way to not just managing expectations, but also smart and efficient decision making.
We offer a supportive and trusting work environment, with plenty of opportunities for growth. You'll have access to thousands of quality online courses and books and array of development, in the form of courses, further learning materials and on the job learning experience.
We believe diversity is a strength and we are looking for talent across the board, including those that are considered to be unrepresented in the industry.
The role will be based in London and we are currently working a hybrid studio/wfh model.
Your tasks:
Collaborate with the Art Manager and character artists to deliver world-class animation for our player characters and NPCs
Collaborate with your Development Manager to develop the project's animation schedule and budget
Work with Tech Artists and programmers to implement animations with the game engine
Ensure all animations are delivered against agreed technical specifications and quality bars
Demonstrate strong hand keyframe skills to ensure all animations are in line with the game's art style
Maintain a consistently high level of quality from the animation team throughout the production cycle and timely delivery of assets.
About You:
Extensive experience in PC/Console game development and at least 1 commercially released title in a senior role.
Strong communication skills, working with key stakeholders to solve problems as well as keeping the development management team up to date with progress and any issues that may arise throughout production.
Comprehensive knowledge of 3D Animation creation software, 3DS Max, Maya, MotionBuilder etc.
Strong knowledge of industry-standard animation pipelines and workflows, asset exporting and implementation within the game engine.
Experience of working with Unreal Engine 5 or 4 working with the UE blueprints system and common UE middleware.
Familiarity with the rig creation and character skinning process.
Experience with directing motion capture shoots and managing mocap cleanup.
Desirable additional Skills and Experience
Knowledge of Mel, Maxscript or python scripting would be advantageous
Experience with the development and implementation of animation pipelines
Experience with giving feedback on rigging and technical animation requirements
Ability to clean up data from ad hoc mocap shoots with MotionBuilder or similar software
Experience with UE4's animation systems, Skeletal Mesh Editor, Animation Editor, Animation Blueprints, Animation Graphs.
What we can offer you:
An opportunity to learn and grow within an international company
A studio that's committed to building a multicultural work environment that encourages growth, creativity and innovation
Free lunches, breakfasts, drinks and snacks
Quarterly and annual bonuses
Annual Travel and Sports Allowances
A family-friendly work environment with flexible work hours
Employer contributory pension plan
Life Insurance
Private medical and dental