Global Head of Communications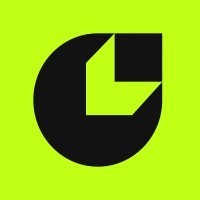 ConsenSys
Marketing & Communications
Remote
Posted on Friday, June 23, 2023
At ConsenSys we have a vision of a world where data sovereignty and financial well-being is accessible to every person and organization. We believe Ethereum and decentralized protocol technology is a more trustworthy and equitable foundation for how we create and share value across the web. On this trusted, open source foundation, we can accelerate the world's transition to a universally accessible network of distributed participants where transparency, security and freedom are fundamental.
Our product suite serves millions of users, supports billions of blockchain-based queries for our clients, and has handled billions of dollars in digital assets. As the leading Ethereum software company, ConsenSys enables developers, enterprises, and people worldwide to build next-generation applications, launch modern financial infrastructure, and access the decentralized web. To learn more about ConsenSys, and explore our products and solutions, visit http://consensys.net/.
Why join ConsenSys?
Remote first. You'll be joining a team based all over the world. Providing the unique opportunity to work with people from many different countries and cultures. Want to work remotely? Go ahead. Or pop into one of our offices? We've got you covered in NYC, DC, Dublin, London, Paris, Brisbane and Hong Kong.

Flexible working arrangements. You can create your own journey with flexible schedules and locations. We believe everyone has the right to control their own freedom. Our people can make their own schedule, own their own time, and we encourage you to travel and work from anywhere in the world.

Continuous learning and opportunities. You'll be constantly exposed to new concepts, ideas and frameworks from your peers and as you work on different projects — challenging you to stay at the top of your game. To support your development we pay for you to learn by offering unlimited access to Coursera, a platform with thousands of courses for you to learn whatever you want, and acquire new skills.

Unlimited vacation/holidays. We value downtime to recharge and reset, ensuring everyone at ConsenSys has work/life balance. Company-wide we participate in "zero productivity" days to take a break from work, shut down, and sit back and relax.

One of the most recognized tech companies in the blockchain ecosystem globally. Work experience at ConsenSys is a tremendous reference for your future career. You'll join a network of entrepreneurs and technologists that reaches the edge of our ecosystem.
Position Overview:
We are seeking a dynamic and experienced Global Head of Communications to join our team. Reporting directly to the Chief Marketing Officer (CMO), you will be responsible for developing and executing a comprehensive communication strategy that aligns with Consensys' vision and business objectives. Your strategic leadership will drive brand awareness, enhance our reputation, and establish ConsenSys as a leading authority in the blockchain industry.
Responsibilities:
Develop and execute a robust communication strategy

: Define and implement a strategic communication plan that supports Consensys' business objectives, brand positioning, and values. Ensure consistent messaging across all communication channels, both internal and external.

Team leadership:

Manage and inspire high-performing PR, Editorial & Content Marketing and Social Marketing teams, providing guidance, mentorship, and professional development opportunities. Foster a collaborative and inclusive team culture that encourages creativity, innovation, and continuous improvement.

Thought leadership and content creation

: Lead the development of compelling thought leadership content, including articles, whitepapers, blog posts, and press releases. Collaborate with subject matter experts and stakeholders to produce high-quality, engaging content that showcases Consensys' expertise and insights.

Media relations and public relations:

Build and maintain strong relationships with key media outlets, journalists, and industry influencers. Proactively pitch stories and secure media coverage to increase Consensys' visibility and enhance our reputation as a trusted thought leader in the blockchain space.

Crisis communication:

Develop and lead crisis communication strategies and protocols to effectively manage and mitigate potential issues. Act as the point of contact for media inquiries during critical situations and ensure timely and accurate responses.

Stakeholder management:

Collaborate with internal teams, including marketing, product, business development, and executive leadership, to understand their communication needs and provide strategic guidance. Build strong relationships with external partners, clients, and industry associations to amplify Consensys' reach and impact.
Qualifications:
Bachelor's or Master's degree in Communications, Journalism, Public Relations, or a related field.

Proven experience (10+ years) in communications, editorial, or public relations roles, preferably within the technology or blockchain industry.

Strong knowledge of the blockchain and cryptocurrency ecosystem, along with a passion for emerging technologies and decentralized solutions.

Demonstrated experience in developing and executing successful communication strategies that drive brand awareness and thought leadership.

Excellent writing and editing skills, with a track record of producing engaging content across various formats and channels.

Strong media relations skills, with a proven ability to secure media coverage and build relationships with journalists and influencers.

Experience leading policy communications programs.

Crisis communication expertise, including experience managing and mitigating potential issues.

Proven leadership and team management skills, with the ability to motivate and develop high-performing teams.

Outstanding interpersonal and communication skills, with the ability to collaborate effectively with cross-functional teams and stakeholders.

Ability to thrive in a fast-paced, dynamic environment and manage multiple projects and priorities simultaneously.
ConsenSys is an equal opportunity employer. We encourage people from all backgrounds to apply. We are committed to ensuring that our technology is made available and accessible to everyone. All employment decisions are made without regard to race, color, national origin, ancestry, sex, gender, gender identity or expression, sexual orientation, age, genetic information, religion, disability, medical condition, pregnancy, marital status, family status, veteran status, or any other characteristic protected by law. ConsenSys is aware of fraudulent recruitment practices and we encourage all applicants to review our best practices to protect yourself which can be found (https://consensys.net/careers/best-practices-to-avoid-recruitment-fraud/).
#LI-HG1
The salary range for US-based candidates only will be determined throughout the interview process depending on experience and skills.
US pay range (not including bonus, equity or other benefits)