RA or Scientist, Next-generation Sequencing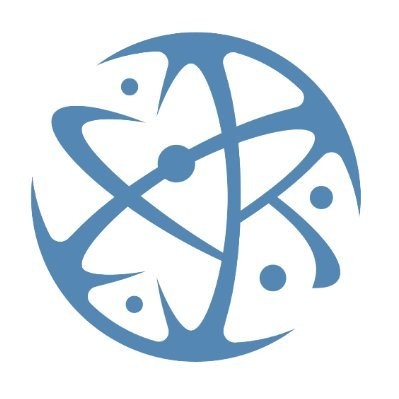 convergentresearch.org
Watertown, MA, USA
Posted on Thursday, August 10, 2023
Cultivarium is a Convergent Research focused research organization with a mission to accelerate the adoption of new organisms for biotechnology. We are looking for experts who can contribute both individually and as part of a team to create tangible solutions for a 'moonshot' project. This is a great opportunity to be part of a close-knit, driven team of scientists and engineers that are building technological infrastructure for non-model microorganisms, to open new avenues for science, technology, medicine and agriculture.We are looking for a next-generation sequencing specialist to join the molecular biology team. You will contribute to construction, development, and application of sequencing libraries and genetic tools for studying and engineering non-model microbes. We're searching for a candidate who is proficient in next-generation sequencing library preparation and motivated to expand their molecular biology and microbiology skill set. You will work closely with molecular biologists, microbiologists, automation and software engineers. This is a full-time experimental role and must be on-site.
Responsibilities
Design, plan and execute NGS-based assays in coordination with interdisciplinary science teams, including loading and running libraries on Illumina and Oxford Nanopore instruments
Perform nucleic acid isolation or preparation for genome or transcriptomes from diverse bacteria, yeast, fungi, or viruses
Maintain high standards for sequencing quality and throughput by rigorously performing in-house QC checks (qPCR, Qubit, and gel electrophoresis) and remaining current with industrial best practices
Write and maintain SOPs for NGS assays, maintain sequencer uptime and manage reagent inventory.
Demonstrate a commitment to diversity, inclusion, and cultural awareness through actions, interactions, and communications with others


Qualifications
BS, MS, or PhD in biomedical engineering, genetics, microbiology or related field that relies on next-generation sequencing applications
High proficiency with nucleic acid preparation from microbial and/or eukaryotic sources, Mechanical or enzymatic-based shearing
High proficiency with molecular biology techniques, including ligation, PCR, and other enzymatic-based nucleic acid manipulations
Quantification of nucleic acids with spectrophotometric or fluorescence-based assays
Strong analytical and quantitative approach to laboratory science
Proven track record of custom library-preparation development for next-generation sequencing
Authorized to work in the U.S. without sponsorship


Advanced qualifications:
Prior experience with diverse next-generation sequencing technologies such as Pacific Biosciences, Oxford Nanopore, and/or Ion Torrent
Experience with laboratory liquid handling automation for sequencing library preparation
Familiarity and proficiency with programming and development of custom protocols
Advanced degree in engineering or biological sciences and/or industrial experience in related fields


We offer
An opportunity to change the world and work with some of the smartest and the most talented experts from different fields
Excellent medical, dental, and vision insurance through a PPO plan; parental leave
Generous time off + paid holidays
Wellness allowance for fitness and wellness activities


Convergent Research aims to help fill a structural gap in today's R&D system. We enable fundamental research that requires unusual levels of scale and coordination yet is not rapidly monetizable by industry. We're bringing together top talent from academia, industry, and startups to build a new model for innovative R&D. As an incubator within the Schmidt Futures Network, we identify high-impact scientific or technical research and development opportunities, ultimately defining and launching these projects as Focused Research Organizations.Convergent Research, LLC is an Equal Employment Opportunity employer that proudly pursues and hires a diverse workforce. We do not make hiring or employment decisions on the basis of race, color, religion or religious belief, ethnic or national origin, nationality, sex, gender, gender-identity, sexual orientation, disability, age, military or veteran status, or any other characteristic protected by applicable local, state, or federal law or Company policy. We strive for a healthy and safe workplace and strictly prohibit harassment of any kind.