Carbon Dioxide Removal Regional Ocean Modeler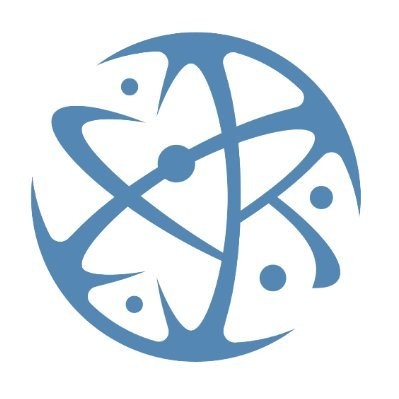 convergentresearch.org
Boulder, CO, USA
Posted on Thursday, August 17, 2023
About Us
[C]Worthy is a non-profit research organization building the first open-source software and analytics tools designed to enable trustworthy, transparent, science-based quantification of ocean-based carbon dioxide removal (CDR). We are working to help the growing marine carbon dioxide removal (mCDR) industry make safe and effective long-term contributions to climate change mitigation. The [C]Worthy research and development team blends exceptional software engineering with deep expertise in oceanographic observations, modeling, and data assimilation. [C]Worthy is on the path to becoming a Focused Research Organization hosted by Convergent Research.Position Description[C]Worthy seeks a CDR Ocean Modeler Staff Scientist to work on building oceanographic modeling and data-integration tools oriented towards supporting mCDR applications. The modeling systems will include global and regionally-nested ocean general circulation models with coupled biogeochemical modules and explicit representations of mCDR processes. The Staff Scientist will be part of a technical team working on modeling systems and associated workflows for specific applications related to mCDR deployments, field trials, and the development of Monitoring, Reporting and Verification (MRV) methods for mCDR. The Staff Scientist will work closely with our Technical Modeling Lead and participate in building an inclusive, supportive, and highly collaborative work culture.
Primary Responsibilities
Collaborate with other scientists and engineers to develop and apply ocean modeling and analysis systems to address questions related to mCDR
Configure and run numerical model simulations; identify key model skill metrics and build analysis workflows to calibrate and validate model solutions against observations
Collaboratively develop orchestrated workflows incorporating models, observations, and analytics to address application-oriented questions
Identify, design, and implement improvements and extensions to model formulations


Qualifications
A PhD, MS, or equivalent professional experience in oceanography or a similar field with a strong understanding of geophysical fluid dynamics
Experience in oceanographic modeling, preferably at coastal and regional scales
Experience in scientific programming and high-performance computing; interest in exploring emerging computing technologies and optimizations
Track record of scientific research (or professional equivalent), preferably with an emphasis on numerical modeling and model development
Experience with open-source development and GitHub
Excellent interpersonal skills necessary to engage effectively with the internal team and interact with external collaborators
Ability to creatively combine highly technical research tools to solve complex problems
Possesses a tenacious and adaptive problem solving capacity
Strong intuition for ocean physical dynamics and an ability to identify the requirements for representing particular systems with fidelity
Passion for [C]Worthy's mission to enable safe and effective mCDR via improved modeling.


Preferred attributes
Deeply curious and excited to learn new things
Open to admitting mistakes and resolving mistakes.
Collaborative, helpful, open-minded, and willing to listen to other perspectives
Experience with advanced statistical methods, data assimilation, artificial intelligence, and/or machine learning


Benefits
Competitive salary: $75,000 - $150,000 a year
Health, vision, and dental insurance
Wellness benefit
Paid time off
Flexible spending accounts for health care or childcare
401(k) retirement fund with matching employer contributions.


Location
[C]Worthy is based in Boulder, Colorado, and seeks to build a strong collaborative team. We prefer that employees spend significant time working together in person in our Boulder office, however approval for remote or hybrid work is possible.


Convergent Research aims to help fill a structural gap in today's R&D system. We enable fundamental research that requires unusual levels of scale and coordination yet is not rapidly monetizable by industry. We're bringing together top talent from academia, industry, and startups to build a new model for innovative R&D. As an incubator within the Schmidt Futures Network, we identify high-impact scientific or technical research and development opportunities, ultimately defining and launching these projects as Focused Research Organizations.Convergent Research, LLC is an Equal Employment Opportunity employer that proudly pursues and hires a diverse workforce. We do not make hiring or employment decisions on the basis of race, color, religion or religious belief, ethnic or national origin, nationality, sex, gender, gender-identity, sexual orientation, disability, age, military or veteran status, or any other characteristic protected by applicable local, state, or federal law or Company policy. We strive for a healthy and safe workplace and strictly prohibit harassment of any kind.