Scientist, Alzheimer's and Neurodegenerative Diseases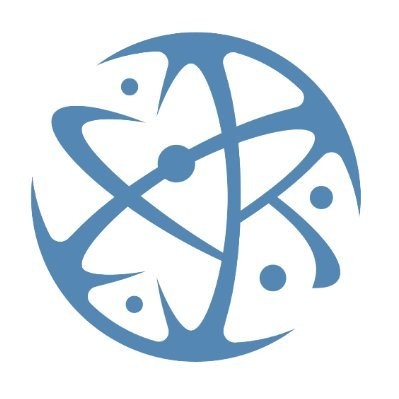 convergentresearch.org
Watertown, MA, USA
Posted on Saturday, September 30, 2023
Parallel Squared Technology Institute (PTI) is a non-profit research institute aiming to catalyze a leap in protein analysis technology and use it to explore new biological frontiers. PTI supports open research and educational opportunities supporting rapid career development for scientists, engineers, and mathematicians.Why? Protein dysfunctions directly cause many diseases, such as Alzheimer's disease. Yet, proteins remain understudied because of technological hurdles.How? To resolve these limitations, PTI will develop mass tags enabling a new framework for multiplexed protein analysis by mass spectrometry towards achieving 100-fold increase in throughput. Scientists at and collaborating with the institute will use these gains to directly investigate disease mechanisms and resolve problems that have proven intractable for decades. Our proof of principle technology and strategies are outlined at: parallelsq.org.PTI's new approach requires synergy between a diverse team of chemists, machine learning engineers, biologists and mass spectrometrists. Alzheimer's disease and aging will be among the first focuses of this technology-driven research organization.New career opportunitiesMembers of PTI will be supported with industry-level resources to lead research projects and disseminate their discoveries and innovations to the broader biomedical community through frequent publications, presentations, and submissions to public data portals.
Responsibilities
Lead biological projects related to proteomics of Alzheimer's disease
Collaborate with chemists, research associates, computational scientists and mass spectrometrists to leverage PTI's platform for protein barcoding for biological discovery.
Work closely with experimental and computational scientists to collaboratively design experiments, analyze experimental data, and interpret results
Perform experiments with exceptional levels of competence, reproducibility and documentation following appropriate research practices, including excellent laboratory notebook practices
Prepare internal reports and manuscripts, and present results at internal or external scientific meetings as appropriate


Required qualifications
PhD in biology (e.g. Bioengineering, Molecular Biology, Neurobiology) or a related field in science and/or engineering, or equivalent working experience and track record
Extensive experience with molecular biology laboratory technique, e.g. cell and tissue culture, optical microscopy, molecular cloning, quantitative PCR, immunohistochemistry, etc
Excellent communication skills, record keeping ability, and attention to detail
Excellent interpersonal and collaboration skills


Preferred Qualifications
Strong record of publications in peer-reviewed scientific journals


Who will love this job
You have a strong desire and intrinsic motivation to work collaboratively and inclusively as part of an interdisciplinary team science effort
You are committed to the ethos of open science, and want to see your work transparently disseminated
You're mission-driven, and are seeking an environment where you can take long-term risks on moonshot science, shielded from academic or for-profit incentives
You're seeking a high-leverage, non-traditional opportunity to maximize the impact of your science, establishing relationships with key stakeholders in the neuroscience community
You understand, appreciate and are ready to tackle the significant experimental challenges related to scalable cellular barcoding of mammalian brains


We offer
An opportunity to change the world and work with some of the most talented and collaborative experts across scientific fields
Excellent medical, dental, and vision insurance through a PPO plan; parental leave
Generous time off + paid holidays
Wellness allowance for fitness and wellness activities


Convergent Research aims to help fill a structural gap in today's R&D system. We enable fundamental research that requires unusual levels of scale and coordination yet is not rapidly monetizable by industry. We're bringing together top talent from academia, industry, and startups to build a new model for innovative R&D. As an incubator within the Schmidt Futures Network, we identify high-impact scientific or technical research and development opportunities, ultimately defining and launching these projects as Focused Research Organizations.Convergent Research, LLC is an Equal Employment Opportunity employer that proudly pursues and hires a diverse workforce. We do not make hiring or employment decisions on the basis of race, color, religion or religious belief, ethnic or national origin, nationality, sex, gender, gender-identity, sexual orientation, disability, age, military or veteran status, or any other characteristic protected by applicable local, state, or federal law or Company policy. We strive for a healthy and safe workplace and strictly prohibit harassment of any kind.