Launch Manager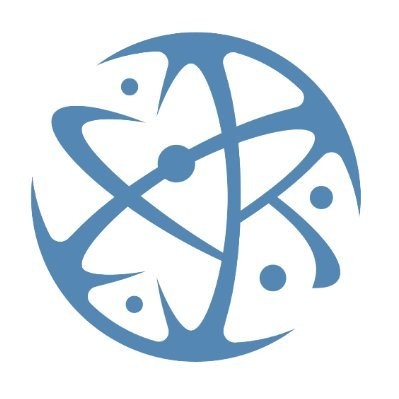 convergentresearch.org
Boston Metropolitan Area, USA
Posted on Thursday, October 12, 2023
At Convergent Research, we identify scientific bottlenecks that, if eliminated, could unlock major advances in human health, climate change, biosecurity, and economic growth. We are interested in building platform technologies that are able to broadly accelerate entire fields of research by removing these bottlenecks.
Why have moonshot efforts to alleviate these bottlenecks remained unattempted?
We believe this is because of a critical gap in the institutional landscape. The hard technical problems tackled by these projects benefit from larger infrastructure budgets than startups typically have access to, a more industrial-grade, professionalized division of labor than found in academic labs, and greater operational scale, focus, and speed than is enabled inside large organizations.
At Convergent Research, we incubate and launch Focused Research Organizations (FROs). FROs execute with the intensity of the world's best deep-tech startups to build critical tools for science that academic labs can't build and industry won't.
The Role
We're launching moonshot science projects which may change the trajectory of scientific progress. Large scale brain mapping, climate measurement, and software for math all have something in common — they each need a nonprofit legal entity, payroll providers, health benefits, boards, contracts, office space, press releases, websites… For each of the FROs that Convergent Research supports, we provide the backend infrastructure to help them move fast.
Each of our projects moves from idea to company with a team in a matter of months. This is a mammoth coordination effort. We are looking to bring in a launch manager to track progress, handle milestones, and coordinate teams at the launch of each new project.
Why not hire a project manager you ask? Excellent question. I knew I liked you. Over the last two years, we have developed a playbook for what is needed as an infrastructure for each of these projects. At the same time, each FRO is unique.
Each project will have founders, funders, and science that are special in their own right. The launch manager will need to be able to listen and learn about the FRO. From there, the launch manager will build out plans that reflect the unique needs and personalities. Listening, understanding, asking questions and communicating are key. Balance service mentality with keeping the trains running on time.
You are (skills)
Biased towards action. Instead of waiting for detailed instructions to come to you, you seek out information and ask for advice from stakeholders. After that, you're off to making stuff happen
A project manager. No matter how many balls are in the air at different levels of the organization, you can keep calm and on top of everything going on
A problem-solver. There are no problems, only opportunities. Well, sometimes there are problems, but you don't hesitate to get stuck into them and find a solution. You're also great at reassuring your team that everything will be okay in the end and that you have it handled. Or, if something won't be okay — you communicate that quickly and identify a work around
A confident, clear, proactive, empathetic communicator. You understand how to get the best out of people and how humans work. You can apply this knowledge to engage stakeholders from all walks of life. You are able to take the lead in any discussion, but also don't mind taking on a support role when that is what the team needs
A fan of functional, smooth processes. After you fill out the fifth useless form in a row you start to think "there must be a better way" — then you find a better way. You recognise when bureaucracy is holding the team back, and find ways to make life easier for all stakeholders
A great juggler. Startups move at a fast-pace and you are able to change priorities and handle multiple tasks at once without blinking. Actual juggling is always a plus



You will (duties)
Play quarterback. No football experience necessary, but you'll be the primary project manager and have to make sure that all of the performers and stakeholders are moving in the right direction
Coordinate communication. There are many stakeholders in each project: ensure that communication flows smoothly, loop in the right players, direct people to the correct communication channels, ask questions and flag possible issues.
Listen and learn. You are guiding people and making sure we hit timelines, but at the same time, you also need to be able to listen to all relevant stakeholders, make changes as needed and be a support to all people involved.
Attend Quarterly Team Meetings. Our team meets iff-site for a week once every 3 months to set goals, collaborate, and participate in fun team building activities! You'll likely also travel to meet the FROs in person and attend our annual workshop.
Pitch in elsewhere. If we're being honest, launching new projects is likely ¾ of a job once you've been fully onboarded. This means that we're going to ask you to step in to solve specific problems, project manage internal projects or take on additional tasks



In 6 months you will have (6 month goals)
Learned a lot from our team and existing FROs about how FROs have been onboarded in the past
Coordinated setting up at least 2 new FROs



We offer
An opportunity to change the world and work with some of the smartest and the most talented experts from different fields
Competitive salary: $100,000 - $150,000
Excellent medical, dental, and vision insurance through a PPO plan; parental leave
Generous time off + paid holidays
Wellness allowance for fitness and wellness activities
Support for remote work
Frequent opportunities to spend time with colleagues in person



Convergent Research aims to help fill a structural gap in today's R&D system. We enable fundamental research that requires unusual levels of scale and coordination yet is not rapidly monetizable by industry. We're bringing together top talent from academia, industry, and startups to build a new model for innovative R&D. As an incubator within the Schmidt Futures Network, we identify high-impact scientific or technical research and development opportunities, ultimately defining and launching these projects as Focused Research Organizations.
Convergent Research, LLC is an Equal Employment Opportunity employer that proudly pursues and hires a diverse workforce. We do not make hiring or employment decisions on the basis of race, color, religion or religious belief, ethnic or national origin, nationality, sex, gender, gender-identity, sexual orientation, disability, age, military or veteran status, or any other characteristic protected by applicable local, state, or federal law or Company policy. We strive for a healthy and safe workplace and strictly prohibit harassment of any kind.