Molecular Biology Internship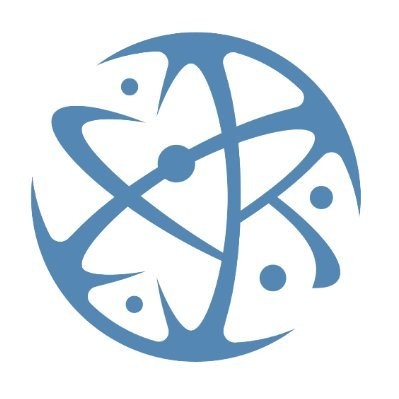 convergentresearch.org
Alameda, CA, USA
Posted on Monday, October 30, 2023
E11 Bio is on a mission to make single-cell brain circuit mapping a routine part of every neuroscientist's toolbox. We are a collaborative and interdisciplinary team of scientists and engineers engaged in a neuroscience moonshot project to develop a radical technology platform for scalable mammalian brain mapping. E11 Bio is a non-profit Convergent Research focused research organization located in Alameda, California, pursuing blue-skies neuroscience research yet operating like a nimble, tight-knit start-up.
E11 Bio is seeking a motivated and enthusiastic intern to help develop next-generation cellular barcoding technology for a neuroscience moonshot. You will help our scientists in building scientific processes and techniques to write and read unique labels into neurons at the scale of the mammalian brain, and have opportunities to hone both technical skills in molecular biology and microscopy and to work as part of a unique team structure.
This is a 1-year internship position for undergraduate students or recent graduates. The position starts summer 2024 through spring 2025.
Responsibilities


Design, coordinate, and execute bench level experiments
Communicate results through reports and presentations, contribute to and assist in preparation of manuscripts, abstracts and other scientific documents



Required qualifications
Basic proficiency with molecular & cellular biology techniques
Demonstrated enthusiasm & interest in cellular and molecular neuroscience
High level of initiative and flexibility, excellent communication and teamwork skills
Exceptional organizational, time management and critical thinking skills, strong lab notebook practices and attention to detail



Preferred qualifications
Ability to bring perspective and prioritization, with the ability to manage project milestones and deadlines
Experience with specific molecular biology techniques: molecular cloning, library construction, next-generation sequencing, in situ + spatial methods
Experience with histology and imaging techniques: tissue processing, immunohistochemistry, expansion microscopy, confocal microscopy



Who will love this job
You are passionate about moonshot neuroscience, and want to broadly accelerate neuroscience working with a tight-knit team on a high-impact project
You have a strong desire and intrinsic motivation to work collaboratively and inclusively as part of an interdisciplinary team science effort
You are committed to the ethos of open science, and want to see your work transparently disseminated
You're seeking a high-leverage, non-traditional opportunity to maximize the impact of your science, establishing relationships with key stakeholders in the neuroscience community



We offer
An opportunity to change the world and work with some of the smartest and the most talented experts from different fields
Excellent medical, dental, and vision insurance through a PPO plan
Wellness allowance for fitness and wellness activities



The Company aims to help fill a structural gap in today's R&D system. We enable fundamental research that requires unusual levels of scale and coordination yet is not rapidly monetizable by industry. We're bringing together top talent from academia, industry, and startups to build a new model for innovative R&D. As an incubator within the Schmidt Futures Network, we identify high-impact scientific or technical research and development opportunities, ultimately defining and launching these projects as Focused Research Organizations.
The Company is an Equal Employment Opportunity employer that proudly pursues and hires a diverse workforce. We do not make hiring or employment decisions on the basis of race, color, religion or religious belief, ethnic or national origin, nationality, sex, gender, gender-identity, sexual orientation, disability, age, military or veteran status, or any other characteristic protected by applicable local, state, or federal law or Company policy. We strive for a healthy and safe workplace and strictly prohibit harassment of any kind.