Research Assistant, Molecular Biology & Immunology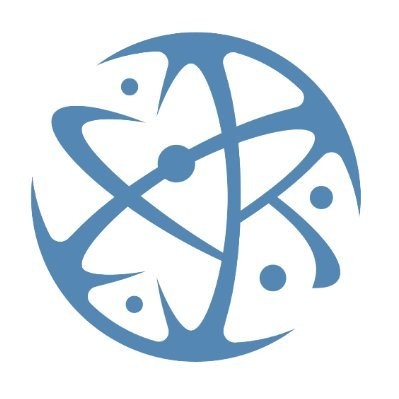 convergentresearch.org
New York, NY, USA
Posted on Monday, November 20, 2023
This is an exciting opportunity for a research assistant to join a fast-paced, growing FRO startup still in stealth. We are looking for a research assistant to help develop and build platform technologies for adaptive immune cells. The successful candidate has experience in culturing mammalian cells and bacteria and/or sequencing and can perform hands-on wet lab experimentation with a variety of immunological assays. You will work closely with senior scientists and molecular biologists to develop novel immune repertoire assays, standards, and datasets.
Responsibilities:
Perform cell characterization and antibody signaling experiments
Culture microbes for plasmid extractions
Assist in developing viral vectors
Help develop protocols for flow cytometry and microbiology workflows
Help develop multi-omics sequencing workflows (e.g., 10x Genomics)
Setup, operate, and maintain instrumentation (incubators, shakers, flow cytometer, etc.)
Develop reagents and protocols suitable for high-throughput automation
Creatively solve challenging experimental problems
Analyze and present data
Assist in procurement and maintenance of supplies, chemicals, and biological inventories
Provide support for general lab startup activities
Demonstrate a commitment to diversity, inclusion, and cultural awareness through actions, interactions, and communications with others
Perform other duties as requested



Qualifications:
BS/MS in molecular biology, immunology, biochemistry, bioengineering or related fields is required
At least 2–3 years of hands-on research experience, which includes microbiology, molecular biology, and/or immunology techniques is required
Demonstrated proficiency in microbiology, molecular biology, and sterile techniques (media types, plating, CFU quantification)
Proficient in molecular biology techniques (cloning, PCR, restriction enzyme digestion, gel electrophoresis)
Experience with primary human sample processing a plus (i.e., PBMC, plasma, tissue)
Proficient in Word and Excel, experience with Graphpad, FCS Express, FlowJo, and DNA strider a plus
Comfortable with using and learning lab automation tools
Creative thinking and problem-solving skills
Strong quantitative and analytical skills
Strong communication and teamwork skills
Ability to set priorities and meet deadlines
Ability to adapt to changing projects and goals
Passion for breaking barriers in immunology



Advanced Qualifications (experience in one or all of the following is preferred, but not required):
DNA cloning experience using techniques such as PiggyBac, Gibson assembly, or Golden Gate cloning.
Experience in flow cytometry
Experience in nucleofection of cell lines
Experience with any of following: antibody isolation from plasma, directed evolution
Experience with bulk or single-cell sequencing (wetlab) and analysis (bioinformatics)
Programming in R or Python



We offer:
Competitive compensation: $60,000 - $80,000 a year
Excellent medical, dental, and vision insurance
Generous time off + paid holidays
A supportive environment to learn and develop new skills
An opportunity to participate in high-impact, fast-paced, cutting-edge, collaborative team science; contribute to curing disease; and work with leading experts from different fields
Exciting location in the Soho area of Manhattan



The Company aims to help fill a structural gap in today's R&D system. We enable fundamental research that requires unusual levels of scale and coordination yet is not rapidly monetizable by industry. We're bringing together top talent from academia, industry, and startups to build a new model for innovative R&D. As an incubator within the Schmidt Futures Network, we identify high-impact scientific or technical research and development opportunities, ultimately defining and launching these projects as Focused Research Organizations.
The Company is an Equal Employment Opportunity employer that proudly pursues and hires a diverse workforce. We do not make hiring or employment decisions on the basis of race, color, religion or religious belief, ethnic or national origin, nationality, sex, gender, gender-identity, sexual orientation, disability, age, military or veteran status, or any other characteristic protected by applicable local, state, or federal law or Company policy. We strive for a healthy and safe workplace and strictly prohibit harassment of any kind.