Assistant Director of Finance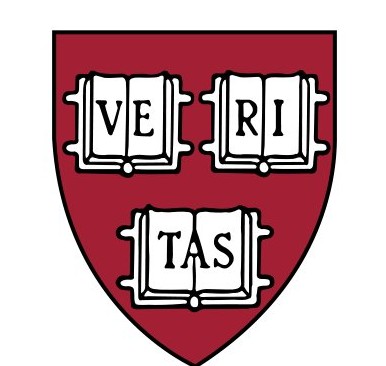 Harvard University
Accounting & Finance
Posted on Wednesday, March 1, 2023
Featured Job
Assistant Director of Finance
Position Description
The Department of Biomedical Informatics (DBMI) is a vibrant and exciting Department with faculty who have successfully competed for funding from a wide range of sponsors, including NIH, NSF, and others. We seek an experienced and flexible problem-solver and leader to partner with our faculty. The Department Executive Director, the Director of Finance (DF), and Department staff will continue this success.
Reporting to the Director of Finance (DF), the Assistant Director of Finance (ADF) serves as a senior leader within the DBMI Finance team. The ADF works with the DF to direct a team of grants managers that provide research administration and financial management support for Biomedical Informatics faculty while serving as a subject-matter expert for both faculty and staff.
Duties and Responsibilities:
As the supervisor of 3-4 grant managers, the position will be responsible for hiring, training, performance reviews, workload management, project management, and the promotion of an inclusive and innovative work environment
Ensures that the team consistently provides high levels of customer service, research expertise, and financial guidance to Principal Investigators and department staff
Ensures compliance with policies set forth by a large number of different funding agencies, including NIH, NSF, CZF, etc.
Makes certain that policies and procedures established by DBMI, HMS, ORA, and the University are consistently adhered to throughout the team's operation
Works with school-level offices on audits, tuition distribution, sub-recipient monitoring, and effort certification
Will have the opportunity to serve on HMS committees to represent DBMI research administration
Reviews and/or prepares ADI/journal adjustments, AP adjustments, cost transfers, travel reimbursements, and financial reports
Manage life-cycle portfolio support to faculty, including proposal preparation, transaction approvals, financial analysis, and strategizing with PIs on resource/personnel allocations.
The ADF serves as a backup for the Director of Finance and the team during peak periods, times of absences, after hours, etc., and manages interdepartmental relationships.
This role will work effectively within a culture inclusive of individuals with diverse backgrounds, styles, abilities, and motivations and appreciate and leverage all individuals' capabilities, insights, and ideas.
Responsible for effective staff management for a group or team of employees, including hiring and orientation, training and development, workflow and performance management, and the promotion of an inclusive and innovative work environment
Manage business operations and administration that may include financial reporting, compliance, development of systems, and review and approval of transactions provide technical expertise, problem resolution, and training
Prepare, administer, analyze, model, and forecast budgets to inform financial planning and decision making
Serve as the liaison within and between the School/ Unit and the University to provide comprehensive financial analysis and budget management
Ensure financial compliance with University policies and procedures and applicable legal rules and regulations
Manage life-cycle portfolio support to faculty, including proposal preparation, transaction approvals, financial analysis, and strategizing with PIs on resource/personnel allocations.
Basic Qualifications
Bachelor's degree or equivalent work experience required
Minimum of 5 years' relevant work experience
Advanced knowledge of sponsored research regulations
Additional Qualifications and Skills
Advanced knowledge of sponsored research regulations
MBA or other relevant professionals/master's degree or certification preferred
Supervisory experience
Prior management experience is a plusExcellent analytic, written, and verbal communication skillsMust be well organized, flexible, and able to manage multiple, challenging projects simultaneously in a fast-paced work setting.​​​​​​
Working Conditions
Work is performed in an office setting
Additional Information
This is a two-year term position from the date of hire, with the possibility of extension, contingent upon work performance and continued funding to support the position.

This position is based in Boston and some in-person on-campus work will be required, and flexible/remote work is an option. Any remote work must be performed in a state in which Harvard is registered to do business (CA*, CT, GA, IL, MA, MD, ME, NH, NJ, NY, RI, VA, VT, and WA). Individual flexible and remote work options for this role will be discussed during the interview process. *Note: Harvard employees working in California must be exempt.

The University requires all Harvard community members to be fully vaccinated against COVID-19 and remain up to date with COVID-19 vaccine boosters, as detailed in Harvard's Vaccine & Booster Requirements. Individuals may claim exemption from the vaccine requirement for medical or religious reasons. More information regarding the University's COVID vaccination requirement, exemptions, and verification of vaccination status may be found at the University's "COVID-19 Vaccine Information" webpage: http://www.harvard.edu/coronavirus/covid-19-vaccine-information/.

Please note that we are currently conducting a majority of interviews and onboarding remotely and virtually. We appreciate your understanding.

Harvard University offers an outstanding benefits package including:
Time Off: 3 - 4 weeks paid vacation, paid holiday break, 12 paid sick days, 12.5 paid holidays, and 3 paid personal days per year.
Medical/Dental/Vision: We offer a variety of excellent medical plans, dental & vision plans, all coverage begins as of your start date.
Retirement: University-funded retirement plan with full vesting after 3 years of service.
Tuition Assistance Program: Competitive tuition assistance program, incredibly affordable classes directly at the Harvard Extension School, and discounted options through participating Harvard grad schools.
Transportation: Harvard offers a 50% discounted MBTA pass as well as additional options to assist employees in their daily commute.
Wellness Options: Harvard offers programs and classes at little or no cost, including stress management, massages, nutrition, meditation, and complementary health services.
Harvard access to athletic facilities, libraries, campus events, and many discounts throughout metro Boston.
The Harvard Medical School is not able to provide visa sponsorship for this position.
Not ready to apply?
Join our talent community
to keep in touch and learn about future opportunities!
Department Office Location
USA - MA - Boston
Job Code
F1357M Research Admin Mgt III PrPs
Department
Biomedical Informatics (DBMI)
Union
00 - Non Union, Exempt or Temporary
Pre-Employment Screening
Credit, Criminal, Education, Identity
Commitment to Equity, Diversity, Inclusion, and Belonging
We are committed to cultivating an inclusive workplace culture of faculty, staff, and students with diverse backgrounds, styles, abilities, and motivations. We appreciate and leverage the capabilities, insights, and ideas of all individuals. Harvard Medical School Mission and Community Values
EEO Statement
We are an equal opportunity employer and all qualified applicants will receive consideration for employment without regard to race, color, religion, sex, national origin, disability status, protected veteran status, gender identity, sexual orientation, pregnancy and pregnancy-related conditions, or any other characteristic protected by law.