Financial Analyst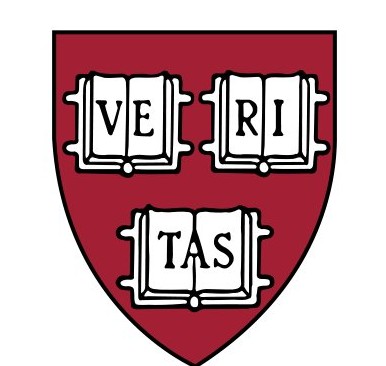 Harvard University
IT, Accounting & Finance
Posted on Friday, April 28, 2023
Featured Job
Financial Analyst
University Administration
Position Description
The Office of Finance and Administration for the Office of the President and Provost (OPP F&A) is the central finance office that oversees finance and administrative functions for all organizations under the umbrella of the Office of the President and Provost, a portfolio encompassing OPP departments, allied and affiliate organizations, and agencies, as well as central and school-based initiatives.

OPP F&A is dedicated to supporting the teaching and research mission of the University by providing outstanding financial services to our constituents through support, guidance, and consultation. OPP F&A works to ensure compliance with university and federal guidelines by mitigating risk and by promoting the financial health of the University.

Reporting to the Director of Financial Analysis, the Financial Analyst will be the financial partner to designated client groups within the portfolio. They will be responsible for conducting objective analyses of their financial performance and developing an in-depth understanding of their financial structure. The Financial Analyst will provide a full range of financial support including reporting, budgeting, and forecasting, as well as project and fund-level budgets as needed. This position will also provide key decision support including creating/updating financial models and operational analysis.)


Specific duties include, but are not limited to:
Working closely with clients to analyze and evaluate financial results, develop operating budgets, multi-year financial plans, and multi-year capital plans
Conducting analyses to respond to ad-hoc queries and strategic requests.
Performing other ad-hoc projects to support the policies and decision-making of the EVP, Provost, and other senior University leadership;
Working closely with other groups within the Central Finance division (including the Office of the Controller, Office of Financial Strategy and Planning, Alumni Development Services, and the Office for Sponsored Programs) to better understand University-wide financial management issues that inform planning, reporting, and analysis.
Basic Qualifications
Bachelor's degree or equivalent work experience required
Minimum of 5 years' relevant work experience
Additional Qualifications and Skills
The following Additional Qualifications are strongly preferred. If you meet some, but not all, you are still encouraged to apply; we value employees with a willingness to learn.
Extensive experience with Excel and Word required
Demonstrated experience with financial systems and data query tools
Excellent analytical, written, and verbal communication skills, including experience presenting to senior ("C-level") leadership.
Must be well organized, flexible, and able to manage multiple challenging projects simultaneously in a dynamic environment.
Applicants must also have a collaborative working style and the ability to build strong relationships with people at all levels of the organization
Working Conditions
Work is performed in an office setting
Additional Information
Candidates moving forward in the process may be asked to complete a case study/skills assessment.


Harvard University supports a hybrid workplace model which will actively support some remote work. Specific days and schedules for on-site work and remote work will be discussed during the interview process. Please note hybrid workers must reside in a state where Harvard is registered to do business (CA, CT, GA, IL, MA, MD, ME, NH, NJ, NY, RI, VA, VT, and WA).

Harvard University continues to place the highest priority on the health, safety and wellbeing of its faculty, staff, and students, as well as the wider community. Please note that all new employees will be required to provide confirmation of primary series COVID-19 vaccination upon hire, as detailed on our COVID-19 Vaccine Requirement Webpage. Harvard University Health Services employees and other health care individuals are also required to be up to date on vaccination as described by the CDC. Individuals may claim exemption from the vaccine requirement for medical or religious reasons. Additional information regarding this requirement, exemptions, verification of vaccination status, and other related policies and resources may be found on the University's COVID-19 Information Website.
Benefits
Benefits Paragraph:
We invite you to visit Harvard's Total Rewards website to learn more about our outstanding benefits package, which may include:
Paid Time Off: 3-4 weeks of accrued vacation time per year (3 weeks for support staff and 4 weeks for administrative/professional staff), 12 accrued sick days per year, 12.5 holidays plus a Winter Recess in December/January, 3 personal days per year (prorated based on date of hire), and up to 12 weeks of paid leave for new parents who are primary care givers.

Health and Welfare: Comprehensive medical, dental, and vision benefits, disability and life insurance programs, along with voluntary benefits. Most coverage begins as of your start date.
Work/Life and Wellness: Child and elder/adult care resources including on campus childcare centers, Employee Assistance Program, and wellness programs related to stress management, nutrition, meditation, and more.

Retirement: University-funded retirement plan with contributions from 5% to 15% of eligible compensation, based on age and earnings with full vesting after 3 years of service.

Tuition Assistance Program: Competitive program including $40 per class at the Harvard Extension School and reduced tuition through other participating Harvard graduate schools.

Tuition Reimbursement: Program that provides 75% to 90% reimbursement up to $5,250 per calendar year for eligible courses taken at other accredited institutions.

Professional Development: Programs and classes at little or no cost, including through the Harvard Center for Workplace Development and LinkedIn Learning.
Commuting and Transportation: Various commuter options handled through the Parking Office, including discounted parking, half-priced public transportation passes and pre-tax transit passes, biking benefits, and more.

Harvard Facilities Access, Discounts and Perks: Access to Harvard athletic and fitness facilities, libraries, campus events, credit union, and more, as well as discounts to various types of services (legal, financial, etc.) and cultural and leisure activities throughout metro-Boston.
Department Office Location
USA - MA - Cambridge
Job Code
F0957P Financial Analyst III
Work Format
Hybrid (partially on-site, partially remote)
Department
Office of the President and Provost/ Finance and Administration
Sub-Unit
Office of the President and Provost
Union
00 - Non Union, Exempt or Temporary
Pre-Employment Screening
Education, Identity
Schedule
Full time. Monday through Friday. 35 hours per week.
Commitment to Equity, Diversity, Inclusion, and Belonging
Harvard University views equity, diversity, inclusion, and belonging as the pathway to achieving inclusive excellence and fostering a campus culture where everyone can thrive. We strive to create a community that draws upon the widest possible pool of talent to unify excellence and diversity while fully embracing individuals from varied backgrounds, cultures, races, identities, life experiences, perspectives, beliefs, and values.
EEO Statement
We are an equal opportunity employer and all qualified applicants will receive consideration for employment without regard to race, color, religion, sex, national origin, disability status, protected veteran status, gender identity, sexual orientation, pregnancy and pregnancy-related conditions, or any other characteristic protected by law.