Building Services Assistant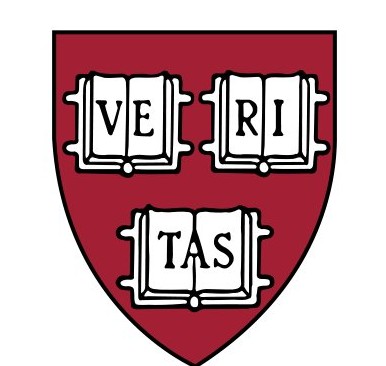 Harvard University
Posted on Wednesday, May 17, 2023
Featured Job
Building Services Assistant
Harvard Radcliffe Institute
Job Summary
Reporting to the Building Operations Manager, the Building Services Assistant works as part of the Facilities Management team to ensure a high standard of building maintenance and operations of all Harvard Radcliffe Institute properties.

This position is classified as "essential". All essential personnel are expected to be on site during emergency situations, including but not limited to snowstorms and other severe weather, in order to ensure the safety of buildings, building occupants, and the general public.

Position Description
Ensures that buildings are maintained to the standards established by the facilities Management department, for all physical aspects of buildings, systems, and grounds.

Makes repairs to carpentry, painting, doors, locks, windows, furniture, equipment, and room finishes. Must be able to identify-and coordinate repairs with outside contractors.

Assists with and performs office moves and setups.

Assists with residential move-in and move-out including inspections for maintenance repairs and monitoring movers.

Completes assigned work requests, maintenance projects and operational assignments; documents all activity in the work order system.

May assist with exhibit installations.

Participates in performing building inspections with a focus on ensuring preventative maintenance measures documented and implemented. Assists in inspections to ensure compliance with codes and safety regulations.

Effectively communicates maintenance and custodial issues in a timely manner and maintains appropriate levels of inventory and supplies.

Assists with day to day operations across campus and performs other duties as necessary.

Regular, consistent, and reliable attendance; flexibility to occasionally work longer shifts and beyond regularly scheduled work hours for maintenance emergencies, special projects, snow removal and peak season demands are essential functions of this position.
Basic Qualifications
High School diploma or equivalent, or, a minimum of 2+ years relevant work experience in building operations, construction, maintenance, or facilities management.

Basic level of computer proficiency is required (email, word processing, ability to use work management systems).
Additional Qualifications and Skills
Experience in building operations, construction, maintenance, or facilities management.

Broad knowledge of HVAC, plumbing, electrical and carpentry systems.

Familiarity with Building Automation Systems and work management systems desirable.

Ability to work independently and in a team environment.

Must have the ability to interact diplomatically with faculty, staff, students, and other Radcliffe affiliates.

Must be detail oriented; safety conscious; follow verbal and written documents, and maintain an orderly, clean, and safe work area at all times.

An ongoing willingness to acquire new skills and utilize technology to streamline processes and problem solve.

Good interpersonal and problem-solving skills.

Hands on experience with general building maintenance, carpentry, painting , and power/hand tools is preferred.
Certificates and Licenses
A valid Massachusetts driving license is required.
Physical Requirements
The demands described below are representative of those that must be met by an employee to successfully perform the essential functions of this job. Reasonable accommodations may be made to enable individuals with disabilities to perform the essential functions.
The employee is frequently required to stand, walk, bend, climb ladders or balance, stoop, kneel, crouch, or crawl, see and hear, push/pull equipment and supplies.

Mobility of arms to reach and dexterity of hands to grasp and manipulate small objects is required.

The employee will be required to frequently drive between different campus locations, pick-up maintenance supplies, and move materials between locations.

Ability to perform work which involves the frequent lifting, pushing and/or pulling of objects in excess of 50 pounds.

May be required to work at heights above ground level, such as step ladders, extension ladders, scaffolds, high-lifts and in confined spaces.

Required to wear personal protective equipment and clothing when appropriate.
Working Conditions
Work is indoors/outdoors.

The employee must be able to work safely in an environment containing caustic chemicals, cleaning materials, dust, and noise.

Frequently required to work under inclement weather conditions.

The noise level in the work environment is usually moderate and occasionally loud.

Knowledge of safe operation of equipment while maintaining the level of safety required.
Additional Information
Cover Letter:
Please note that cover letters are required for every application for a position at the Radcliffe Institute. Please combine your cover letter and resume into a single document that is uploaded when you are instructed by HARVARD CAREERS, Harvard's online application program, to "Upload my resume/CV from my computer".

Complete applications will be reviewed on a rolling basis until the position is filled. However, we encourage all interested candidates to apply before May 31 2023.

Interviews:
We will be conducting interviews virtually, and plan to invite finalist candidates for on-campus interviews. We appreciate your understanding and flexibility with our interview process.

COVID-19 Vaccination:
Harvard requires COVID vaccination for all Harvard community members. Individuals may claim exemption from the vaccine requirement for medical or religious reasons. More information regarding the University's COVID vaccination requirement, exemptions, and verification of vaccination status may be found at the University's "COVID-19 Vaccine Information" webpage: http://www.harvard.edu/coronavirus/covid-19-vaccine-information/.

About the Harvard Radcliffe Institute:
The Harvard Radcliffe Institute is dedicated to creating and sharing transformative ideas across the arts, humanities, sciences, and social sciences. The Fellowship Program annually supports the work of 50 leading artists and scholars. Academic Ventures fosters collaborative research projects and sponsors lectures and conferences that engage scholars with the public. The Schlesinger Library documents the lives of American women of the past and present for the future, furthering the Institute's commitment to women, gender and society.

We are proud to be an Affirmative Action/Equal Opportunity Employer and are committed to achieving our goals through the efforts of a highly skilled, diverse workforce. With outstanding benefits, competitive pay, extensive learning opportunities, and a stimulating and attractive work environment, the Radcliffe Institute for Advanced Study at Harvard University may be exactly the employer you have been looking for.
Benefits
We invite you to visit Harvard's Total Rewards website to learn more about our outstanding benefits package, which may include:
Paid Time Off: 3-4 weeks of accrued vacation time per year (3 weeks for support staff and 4 weeks for administrative/professional staff), 12 accrued sick days per year, 12.5 holidays plus a Winter Recess in December/January, 3 personal days per year (prorated based on date of hire), and up to 12 weeks of paid leave for new parents who are primary care givers.
Health and Welfare: Comprehensive medical, dental, and vision benefits, disability and life insurance programs, along with voluntary benefits. Most coverage begins as of your start date.
Work/Life and Wellness: Child and elder/adult care resources including on campus childcare centers, Employee Assistance Program, and wellness programs related to stress management, nutrition, meditation, and more.
Retirement: University-funded retirement plan with contributions from 5% to 15% of eligible compensation, based on age and earnings with full vesting after 3 years of service.
Tuition Assistance Program: Competitive program including $40 per class at the Harvard Extension School and reduced tuition through other participating Harvard graduate schools.
Tuition Reimbursement: Program that provides 75% to 90% reimbursement up to $5,250 per calendar year for eligible courses taken at other accredited institutions.
Professional Development: Programs and classes at little or no cost, including through the Harvard Center for Workplace Development and LinkedIn Learning.
Commuting and Transportation: Various commuter options handled through the Parking Office, including discounted parking, half-priced public transportation passes and pre-tax transit passes, biking benefits, and more.
Harvard Facilities Access, Discounts and Perks: Access to Harvard athletic and fitness facilities, libraries, campus events, credit union, and more, as well as discounts to various types of services (legal, financial, etc.) and cultural and leisure activities throughout metro-Boston.
Department Office Location
USA - MA - Cambridge
Job Code
402065 Property Operations Assistant
Department
Facilities Management
Union
55 - Hvd Union Cler & Tech Workers
Pre-Employment Screening
DMV, Education, Employment, Identity
Commitment to Equity, Diversity, Inclusion, and Belonging
Harvard University views equity, diversity, inclusion, and belonging as the pathway to achieving inclusive excellence and fostering a campus culture where everyone can thrive. We strive to create a community that draws upon the widest possible pool of talent to unify excellence and diversity while fully embracing individuals from varied backgrounds, cultures, races, identities, life experiences, perspectives, beliefs, and values.
EEO Statement
We are an equal opportunity employer and all qualified applicants will receive consideration for employment without regard to race, color, religion, sex, national origin, disability status, protected veteran status, gender identity, sexual orientation, pregnancy and pregnancy-related conditions, or any other characteristic protected by law.