Property Operations Assistant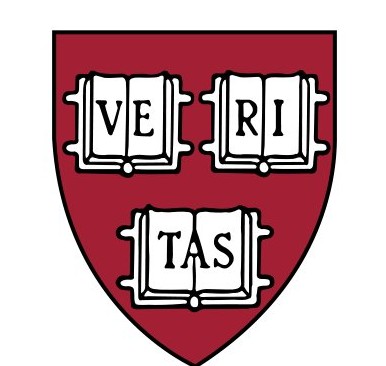 Harvard University
Operations
Posted on Tuesday, September 5, 2023
Featured Job
Property Operations Assistant
Job Summary
**Please note this is not an Assistant Property Manager Position**

Reports to Property Manager and/or Area Manager and works as part of a team with the Property Manager and Property Administrator to provide/coordinate the maintenance of building services and systems, (HVAC, MEP, etc.), for the smooth operation of a large building or small group of buildings.

Position Description
Duties and Responsibilities:
1. Ensures that properties are maintained to the standards established by HRES, for all physical aspects of
buildings, systems, and grounds.
2. Monitors buildings daily and logs activity appropriately to ensure that all systems are maintained in good
working order: mechanical systems and equipment, heating, plumbing, electrical, fire protection, fixtures,
carpentry, doors, locks and windows. Must be able to identify, diagnose, and resolve technical issues.
3. Completes common area and in-unit work requests, maintenance projects, and operational assignments and
documents all activity in the work order system.
4. Monitors building DDC systems to ensure proper building function
5. Participates in performing building inspections with a focus on related building issues and ensure
preventative maintenance measures are being implemented. Coordinates inspections to ensure compliance
with codes and safety regulations.
6. Oversees the completion of repairs to systems and equipment including, but not limited to: mechanical,
electrical, heating, plumbing, carpentry components and appliances by coordinating and managing the work
of outside contractors.
7. Available as needed outside of normal business hours (evenings, weekends and/or holidays) for apartment
turnovers, snow removal and general building emergencies.
8. Works closely with Area/Property Manager to effectively communicate building issues
9. Under the supervision of the Area/Property Manager and working closely with others on the POA team is
responsible for maintaining appropriate levels of building inventory and supplies.
10. May be required to perform other duties as necessary.
11. May be asked to participate in the Resident On-Call Program providing the need exists and the basic
requirements and qualifications for participation are met.
Basic Qualifications
Must have demonstrated experience in building operations, construction, maintenance, or facilities management. Broad knowledge of HVAC, plumbing, electrical and carpentry systems required.

Familiarity with Building Automation Systems and work management systems desirable.

Experience managing vendor/contract relationships preferred.

Must possess a high degree of professionalism and the ability to work independently and effectively with others.

Must be detail oriented and have a good safety record, and the ability to take and follow directions intelligently.

Must be able to handle multiple tasks and prioritize one's own work. An ongoing willingness to acquire new skills and utilize technology to streamline processes and problem solve is essential.

Basic skills and comfort with desktop computers required (email, work order entry/close out, etc.).

Must support the unit in maintaining a high level of tenant satisfaction and can interact diplomatically with faculty, staff, and students.

Good interpersonal and problem-solving skills essential.

Must be available to accept over-time for snow removal, maintenance emergencies, special projects, and peak season demands.

Must be physically fit and alert at all times.
Certificates and Licenses
Must have a valid Massachusetts driver's license.

Willingness to pursue obtaining Class 2C License.
Physical Requirements
Must be able to perform all duties in a facilities environment that includes exposure to loud noises, temperature extremes, inclement weather conditions, airborne particles, vibration, hazardous materials.
Must be able to maneuver in small/confined spaces, stairs, ladders, etc.; requires stooping, bending, climbing, reaching, lifting, and carrying; working from ladders, and lifting carrying objects weighing up to 65 pounds.
Required to wear personal protective equipment and clothing when appropriate.

Working Conditions
The health of our workforce is a priority for Harvard University. With that in mind, we strongly encourage all employees to be up-to-date on CDC-recommended vaccines.





Must be able to deal effectively with difficult residents.




Must be able to work in dirty, hot, cramped and otherwise uncomfortable areas.




Time will be spent walking all over the property, including up and down stairs.




Must be willing to work odd hours including nights and weekends (as needed).
Additional Information
Essential Personnel

COVID-19 – The health of our workforce is a priority for Harvard University. With that in mind, we strongly encourage all employees to be up to date on CDC-recommended vaccines.

Additional Information
Harvard University requires pre-employment reference and background screening.

We regret that Harvard Central Administration & Campus Services does not provide work authorization and/or visa sponsorship.

This position has a 90-day orientation and review period.
Interviewing at Harvard
When Submitting Your Candidacy on our Harvard Career Site:

https://hr.harvard.edu/jobs
Please provide a cover letter with your application (resume) and upload it as one PDF document

About Campus Services

Campus Services is a multi-department organization within Harvard's Central Administration providing a wide range of non-academic services to the University community. We employ more than 1,600 employees, 66% of which are front-line service and trades workers. Our workforce is also quite diverse, with employees representing 20+ countries.

We service the university by supporting Campus Operations, supporting international students and programs, bringing the Harvard Community together and our Campus Services shared services.
Learn more about Campus Services at: www.campusservices.harvard.edu

Accessibility:

Harvard University welcomes individuals with disabilities to apply for positions and participate in its programs and activities. If you would like to request accommodations or have questions about the physical access provided, please contact our University Disability Resources Department at: https://accessibility.harvard.edu/

Benefits
We invite you to visit Harvard's Total Rewards website to learn more about our outstanding benefits package, which may include:

Paid Time Off: 3-4 weeks of accrued vacation time per year (3 weeks for support staff and 4 weeks for administrative/professional staff), 12 accrued sick days per year, 12.5 holidays plus a Winter Recess in December/January, 3 personal days per year (prorated based on the date of hire), and up to 12 weeks of paid leave for new parents who are primary caregivers.
Health and Welfare: Comprehensive medical, dental, and vision benefits, disability, and life insurance programs, along with voluntary benefits. Most coverage begins as of your start date.
Work/Life and Wellness: Child and elder/adult care resources including on-campus childcare centers, Employee Assistance Programs, and wellness programs related to stress management, nutrition, meditation, and more.
Retirement: University-funded retirement plan with contributions from 5% to 15% of eligible compensation, based on age and earnings with full vesting after 3 years of service.
Tuition Assistance Program: Competitive program including $40 per class at the Harvard Extension School and reduced tuition through other participating Harvard graduate schools.
Tuition Reimbursement: Program that provides 75% to 90% reimbursement up to $5,250 per calendar year for eligible courses taken at other accredited institutions.
Professional Development: Programs and classes at little or no cost, including through the Harvard Center for Workplace Development and LinkedIn Learning.
Commuting and Transportation: Various commuter options are handled through the Parking Office, including discounted parking, half-priced public transportation passes and pre-tax transit passes, biking benefits, and more.
Harvard Facilities Access, Discounts, and Perks: Access to Harvard athletic and fitness facilities, libraries, campus events, credit union, and more, as well as discounts to various types of services (legal, financial, etc.) and cultural and leisure activities throughout metro-Boston.
Department Office Location
USA - MA - Cambridge
Job Code
402065 Property Operations Assistant
Sub-Unit
Harvard University Housing
Union
55 - Hvd Union Cler & Tech Workers
Pre-Employment Screening
CORI, Criminal, DMV, Drug Testing, Education, Employment, Identity
Commitment to Equity, Diversity, Inclusion, and Belonging
Harvard University Central Administration's commitment to Diversity, Inclusion, and Belonging is rooted in our belief in drawing on the widest possible pool of talent to unify excellence and diversity. Our community strives to uphold these beliefs by honoring the rights, differences, and dignity of others and embracing individuals from varied backgrounds, cultures, races, identities, life experiences, perspectives, beliefs, and values. We aim to foster a campus culture where everyone can thrive, a key to which is ensuring that each of us experiences a profound sense of inclusion and belonging. ​For more information, visit our page: https://hr.harvard.edu/diversity-inclusion-belonging

EEO Statement
We are an equal opportunity employer and all qualified applicants will receive consideration for employment without regard to race, color, religion, sex, national origin, disability status, protected veteran status, gender identity, sexual orientation, pregnancy and pregnancy-related conditions, or any other characteristic protected by law.