Associate Director, Human Resources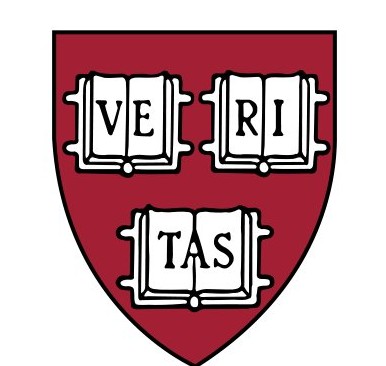 Harvard University
People & HR
Posted on Wednesday, October 4, 2023
Featured Job
Associate Director, Human Resources
Harvard Radcliffe Institute
Position Description
In addition to some of the core duties described below, as the Associate Director, Human Resources at Harvard Radcliffe Institute (HRI), you will:
Work with the Director of Human Resources to provide responsive, strategic, transparent human resources services in recruitment, employee relations, performance management, training and development strategies, organizational design, diversity initiatives, and efforts related to improving the work environment.

Manage full-life cycle recruitment searches, including developing position-specific recruiting plans and sourcing strategies; recruiting, evaluating applicants, and assisting hiring managers with the selection of new employees to fill all authorized vacancies.

Facilitate change management and execution of organizational development strategies.

Support department directors in providing employees with learning and development opportunities.

Mediate complex dialogues (e.g., difficult conversations with various viewpoints, and values; sensitive workplace concerns) to promote discrimination prevention, anti-bullying, and inclusion/belonging initiatives.

Work with HRI's DEIB staff committee to develop and implement Institute-wide strategies that promote diversity, equity, inclusion, and belonging.
Basic Qualifications
Bachelor's degree or equivalent work experience required
Minimum of 7 years' relevant HR experience
Additional Qualifications and Skills
Knowledge of Microsoft Office Suite and HRIS applications and analytics

Advanced knowledge of employment law and HR policies and practices; financial/business acumen

Demonstrated experience with the administration of bargaining unit policies and procedures
Working Conditions
Work is performed in an office setting
Additional Information
Cover Letter:

Please note that a cover letters substantiating alignment with the role and what you can bring to the team are required for every application for a position at the Harvard Radcliffe Institute. Please combine your cover letter and resume into a single document that is uploaded when you are instructed by HARVARD CAREERS, Harvard's online application program, to "Upload my resume/CV from my computer".

Complete applications will be reviewed on a rolling basis until the position is filled. However, we encourage all interested candidates to apply before October 30, 2023.

Interviews:
We will be conducting interviews virtually and might invite finalist candidates for on-campus interviews. We appreciate your understanding and flexibility with our interview process.

Flex Work Note:

This role is offered as a primarily on-campus position where the incumbent will be required to be onsite at our Cambridge, MA-based campus regularly. There may be occasional opportunity to work remotely. Specific schedule will be determined between the incumbent and manager.

About the Harvard Radcliffe Institute:

The Harvard Radcliffe Institute is dedicated to creating and sharing transformative ideas across the arts, humanities, sciences, and social sciences. The Fellowship Program annually supports the work of 50 leading artists and scholars. Academic Ventures and Engagement fosters collaborative research projects and sponsors lectures and conferences that engage scholars with the public. The Schlesinger Library documents the lives of American women of the past and present for the future, furthering the Institute's commitment to women, gender and society.

We are proud to be an Affirmative Action/Equal Opportunity Employer and are committed to achieving our goals through the efforts of a highly skilled, diverse workforce. With outstanding benefits, competitive pay, extensive learning opportunities, and a stimulating and attractive work environment, the Harvard Radcliffe Institute at Harvard University may be exactly the employer you have been looking for.

Benefits
We invite you to visit Harvard's Total Rewards website to learn more about our outstanding benefits package, which may include:

Paid Time Off: 3-4 weeks of accrued vacation time per year (3 weeks for support staff and 4 weeks for administrative/professional staff), 12 accrued sick days per year, 12.5 holidays plus a Winter Recess in December/January, 3 personal days per year (prorated based on date of hire), and up to 12 weeks of paid leave for new parents who are primary care givers.
Health and Welfare: Comprehensive medical, dental, and vision benefits, disability and life insurance programs, along with voluntary benefits. Most coverage begins as of your start date.
Work/Life and Wellness: Child and elder/adult care resources including on campus childcare centers, Employee Assistance Program, and wellness programs related to stress management, nutrition, meditation, and more.
Retirement: University-funded retirement plan with contributions from 5% to 15% of eligible compensation, based on age and earnings with full vesting after 3 years of service.
Tuition Assistance Program: Competitive program including $40 per class at the Harvard Extension School and reduced tuition through other participating Harvard graduate schools.
Tuition Reimbursement: Program that provides 75% to 90% reimbursement up to $5,250 per calendar year for eligible courses taken at other accredited institutions.
Professional Development: Programs and classes at little or no cost, including through the Harvard Center for Workplace Development and LinkedIn Learning.
Commuting and Transportation: Various commuter options handled through the Parking Office, including discounted parking, half-priced public transportation passes and pre-tax transit passes, biking benefits, and more.
Harvard Facilities Access, Discounts and Perks: Access to Harvard athletic and fitness facilities, libraries, campus events, credit union, and more, as well as discounts to various types of services (legal, financial, etc.) and cultural and leisure activities throughout metro-Boston.
Job Function
Human Resources
Department Office Location
USA - MA - Cambridge
Job Code
H0459P HR Generalist V
Work Format
Hybrid (partially on-site, partially remote)
Department
Human Resources
Union
00 - Non Union, Exempt or Temporary
Pre-Employment Screening
Education, Employment, Identity
Commitment to Equity, Diversity, Inclusion, and Belonging
Harvard University views equity, diversity, inclusion, and belonging as the pathway to achieving inclusive excellence and fostering a campus culture where everyone can thrive. We strive to create a community that draws upon the widest possible pool of talent to unify excellence and diversity while fully embracing individuals from varied backgrounds, cultures, races, identities, life experiences, perspectives, beliefs, and values.
EEO Statement
We are an equal opportunity employer and all qualified applicants will receive consideration for employment without regard to race, color, religion, sex, national origin, disability status, protected veteran status, gender identity, sexual orientation, pregnancy and pregnancy-related conditions, or any other characteristic protected by law.