Editorial Assistant III Specialist (Writing and Communications Coordinator)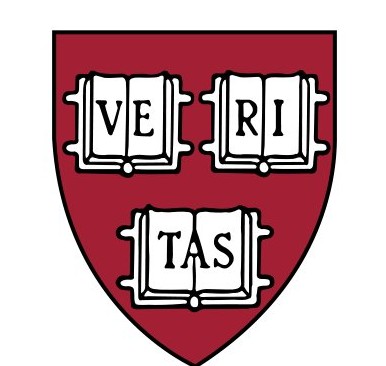 Harvard University
Marketing & Communications
Posted on Saturday, October 14, 2023
Featured Job
Editorial Assistant III Specialist (Writing and Communications Coordinator)
Harvard T.H. Chan School of Public Health
Job Summary
The Harvard T.H. Chan School of Public Health seeks to hire a Editorial Assistant III Specialist (Writing and Communications Coordinator)  who is interested in health policy and health system performance in India.
The Editorial Assistant III Specialist (Writing and Communications Coordinator) will contribute to the India Health Systems project, a large-scale study that aims to advance India's goal of universal health coverage – providing affordable and equitable access to good quality care for all without major financial hardship – through rigorous research and practicum-based mentoring of Indian policy researchers. The project is led by Dr. Winnie Yip, Professor of the Practice of Global Health Policy and Economics in the Department of Global Health and Population, and includes a vibrant team of Boston-based researchers committed to advancing the study of health systems in complex environments. More information about the project is available here: https://www.hsph.harvard.edu/india-health-systems/.

Over the past few years, India has introduced several major healthcare reforms like the National Health Mission (NHM), Pradhan Mantri Jan Aarogya Yojana (PMJAY) and the Health and Wellness Center (HWC) Programs, and the recent National Digital Health Mission (NDHM). In addition, India has implemented various state-level initiatives on health financing and healthcare delivery—all seeking to improve the health system's performance. There have been significant achievements, especially in increasing access and utilization of health services. However, India continues to face challenges in achieving better health system outcomes such as assuring financial risk protection, affordable and equitable access to quality healthcare, efficiency in service delivery, and citizen satisfaction about how the health system performs.

The research portfolio includes in-depth analyses related to urban health, non-communicable diseases, citizen satisfaction, provider quality of care, financial barriers to access, and prescription behaviors of health providers. There is a special focus on the interactions between public and private parts of the health system, including the mix of providers as well as the source of financing. The work contributes to the health policy reform cycle at the state and national level, and in some cases involves pilot experimentation around innovative models of health financing, health care delivery, strategic purchasing, and governance.

Positions on the team offer abundant opportunities for professional development in public health, health policy, and academic research through the direct collaborations with Dr. Yip as well as access to the broader Harvard Chan School community and tuition support through Harvard's Tuition Assistance Program. Previous team members have successfully pursued advanced degrees related to public health.

Position Description
Duties and responsibilities include, but are not limited to, the following:
Evidence Communication and Dissemination (40%): Develop a range of research materials to "translate" policy-oriented research into lessons for policymakers. Translate research insights by identifying key messages to communicate from research activities across the project and determine how best to communicate them. Create first drafts of materials for policy outreach, including presentations, policy memos, and newsletter and website content. Revise drafts of these plus academic manuscripts and journal publications based on guidance from senior members of the team.
Writing support (40%): Edit manuscripts and outreach documents for senior members of the team, with an eye for organization, clarity, voice/style, grammar, and length, including checking references and citations. Prepare materials such as charts and tables for publications, conferences, and seminar presentations.
Other (20%): Maintain a reference library using Zotero reference management software.

Other duties as assigned.
PLEASE NOTE: Shortlisted candidates will be required to submit a writing sample. This position has a term appointment of June 30, 2025. This is a hybrid position and this position will be based in Boston, MA. Additional detail pertaining to this position will be discussed during the interview process. All remote work must be performed in a state in which Harvard is registered to do business (Connecticut, Massachusetts, Maryland, Maine, New Hampshire, New York, Rhode Island, Vermont, California (exempt staff only), Georgia, Illinois, New Jersey, Virginia, and Washington).
Basic Qualifications
4+ years of relevant experience is required; a combination of education and experience may be considered
Additional Qualifications and Skills
The following job-specific skills and competencies are preferred:
2+ years of related experience in an academic or economic development research environment

Experience with writing or drafting policy-oriented publications for policy outreach, including academic manuscripts, journal publications, presentations, policy memos, plus newsletter and website features

Experience synthesizing research findings in a compelling, clear, and concise way. Excellent attention to detail and writing skills

Experience writing about the realities and opportunities of economic or social sector policy reform in low- and middle-income countries such as India

Coursework or degree in social sciences such as public health, public policy, economics, political economy, or journalism

Experience completing independent, self-directed work on academic projects, with limited supervision

Experience using bibliography software such as Zotero or Endnote

Excellent interpersonal and collaboration skills with diverse partners

Works independently, be organized, and meets deadlines
The following cultural competencies are also preferred:
Awareness of and aptitude to appropriately and effectively understand, respect, and adapt to cultural and identity-based difference within group environments

Knowledge of and commitment to concepts and issues tied to social justice, diversity, equity, and inclusion

Skills related to creating and supporting an environment that allows for inclusion, effective intercultural engagement, and personal humility and authenticity
Additional Information
Join the Harvard T.H. Chan School of Public Health to support our mission of health research and education, and to be a part of the oldest institution of higher learning in the country!

----------
The Harvard T.H. Chan School of Public Health does not provide visa sponsorship, now or in the future, for staff positions.

Harvard University requires pre-employment reference checks and background screenings.

This position has a 90 day orientation and review period. The O&R period will be waived for any internal Harvard employee transfers.
----------
The health of our workforce is a priority for Harvard University. With that in mind, we strongly encourage all employees to be up to date on CDC-recommended vaccines.
Benefits
We invite you to visit Harvard's Total Rewards website to learn more about our outstanding benefits package, which may include:
Paid Time Off: 3-4 weeks of accrued vacation time per year (3 weeks for support staff and 4 weeks for administrative/professional staff), 12 accrued sick days per year, 12.5 holidays plus a Winter Recess in December/January, 3 personal days per year (prorated based on date of hire), and up to 12 weeks of paid leave for new parents who are primary care givers.
Health and Welfare: Comprehensive medical, dental, and vision benefits, disability and life insurance programs, along with voluntary benefits. Most coverage begins as of your start date.
Work/Life and Wellness: Child and elder/adult care resources including on campus childcare centers, Employee Assistance Program, and wellness programs related to stress management, nutrition, meditation, and more.
Retirement: University-funded retirement plan with contributions from 5% to 15% of eligible compensation, based on age and earnings with full vesting after 3 years of service.
Tuition Assistance Program: Competitive program including $40 per class at the Harvard Extension School and reduced tuition through other participating Harvard graduate schools.
Tuition Reimbursement: Program that provides 75% to 90% reimbursement up to $5,250 per calendar year for eligible courses taken at other accredited institutions.
Professional Development: Programs and classes at little or no cost, including through the Harvard Center for Workplace Development and LinkedIn Learning.
Commuting and Transportation: Various commuter options handled through the Parking Office, including discounted parking, half-priced public transportation passes and pre-tax transit passes, biking benefits, and more.
Harvard Facilities Access, Discounts and Perks: Access to Harvard athletic and fitness facilities, libraries, campus events, credit union, and more, as well as discounts to various types of services (legal, financial, etc.) and cultural and leisure activities throughout metro-Boston.
Job Function
Communications
Department Office Location
USA - MA - Boston
Job Code
402034 Editorial Assistant III-Spclst
Work Format
Hybrid (partially on-site, partially remote)
Department
Health Systems Group
Union
55 - Hvd Union Cler & Tech Workers
Appointment End Date
30-Jun-2025
Pre-Employment Screening
Identity
Commitment to Equity, Diversity, Inclusion, and Belonging
At the Harvard T.H. Chan School of Public Health, we believe that diversity is integral to the Harvard experience and our mission of improving public health education, research and policy. Diversity of cultural backgrounds, identities, lived experiences, perspectives, and ways of understanding the world enriches our community and enables us to best meet the public health needs of the United States and the world. Ongoing learning and development related to diversity allows for both individual and institutional growth, and is necessary to foster and sustain a culture of inclusion. To achieve this, we are committed to ensuring equitable access to opportunities for learning, living, and working at the Harvard Chan School. We maintain an unwavering dedication to diversity, inclusion, and belonging as core to our institutional values and to actively counter, minimize, and address racism, sexism, xenophobia, homophobia, gender bias, and all forms of discrimination.

Learn more about the School's mission, objectives, and core values and our diversity, inclusion, and belonging initiatives.

EEO Statement
We are an equal opportunity employer and all qualified applicants will receive consideration for employment without regard to race, color, religion, sex, national origin, disability status, protected veteran status, gender identity, sexual orientation, pregnancy and pregnancy-related conditions, or any other characteristic protected by law.