AV Coordinator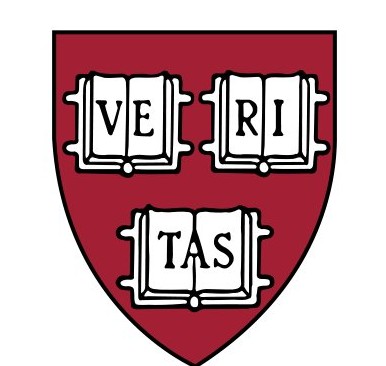 Harvard University
Posted on Friday, November 3, 2023
Featured Job
AV Coordinator
Job Summary
Join the dynamic team supporting one of the country's premier arts institutions. Reporting to the Senior Facilities Manager, the Audio Visual (A/V) Systems Coordinator supports A/V equipment and facilitates A/V for events in the Harvard Art Museums facilities. Working in the four Harvard Art Museums properties, the A/V Systems Coordinator also assists the facilities management team in daily operations and project management tasks. This position is based in Cambridge, MA and is on-site. There will be occasional travel to other art museums properties in Cambridge and Somerville, MA.
For A/V support, the Coordinator interacts with museums staff to ensure A/V systems are functioning and properly maintained, solicits maintenance and repair proposals and manages small projects in the museum environment, and solicits bids and assists the manager in awarding contracts to a variety of vendors. The Coordinator oversees the budget, schedule, and scope for these A/V projects. Among the responsibilities for general support of Facilities Department operations, the Coordinator works with the Facilities management team to schedule AV, HVAC, lighting, and shade requirements for programs, classes, and events and assists in establishing and overseeing processes needed for maintenance, emergency repairs, and renovations of AV systems.
Position Description
Role and Responsibilities:
Provides A/V support and assistance by coordinating maintenance and repair, collaborating with Division of Digital Infrastructure and Emerging Technologies and Harvard University Information Technology and other departments as necessary. Responsible for ensuring that on-site events are sufficiently staffed to support A/V-related activities.
Ensures that A/V equipment is set up, regularly tested, in good operating order, and maintained, necessary to produce museum programs, including in-house meetings, presentations, film and video, and musical programs, interfacing with end users of various levels.
Under the direction of the Senior Facilities Manager, works with A/V vendors to prepare plans for various maintenance and modernization projects. Ensures that internal stakeholders (Art Museums and University colleagues) are consulted and kept informed, as appropriate.
Schedules and assists outside A/V and facilities service providers. Schedules and assists/escorts A/V and facilities vendor/installer service calls.
Schedules the maintenance of the museums' projection booth and A/V closets.
Serves as the contact person for requests for A/V usage at art museums facilities.
Collaborates with exhibition and other museum staff to assist with A/V as needed.
Coordinates the routine responsibilities associated with set-up and projection for talks and lectures, including audio support (mics and mixers), set-up and maintenance of video installations, film/video projection. Advises staff on multimedia projects, including equipment purchases.
As a key member of the facilities management team, provides support for building maintenance, renovation, and emergency response projects.
Participates in museum sustainability initiatives including energy conservation goals.
Other related duties as assigned.
Basic Qualifications
High school diploma or its equivalent. Minimum three years' experience with installed AV controlled systems.
Additional Qualifications and Skills
Affinity for audio-visual operations. Understanding of the operation and maintenance of film, digital cinema, video, A/V systems.
Ability to identify technical problems and follow through to resolve issues. Experience working with vendors a plus.
Ability and willingness to follow current developments in state-of-the-art equipment.
Excellent customer service skills; demonstrated professionalism and diplomacy, including in high-proflie or high-pressure circumstances. Ability to coordinate, execute, and support executive, educational, public programs, and departmental activities in a fast-paced, customer service–focused environment.
Reliability, organization, flexibility, and comfort working with a variety of people at all organizational levels on an array of technical projects.
Attention to detail, follow-through, and organizational skills. Must be able to manage multiple responsibilities, set priorities, take initiative, and meet deadlines. Ability to manage sometimes conflicting priorities and work effectively in a deadline-driven environment.
Ability to work both independently and effectively collaborate with colleagues and participate as a team member.
Ability to adhere to procedures.
Experience in building facilities management and/or maintenance helpful.
Strong oral and written communication skills.
Experience in a college or university setting strongly preferred.
Knowledge of teaching and presentation technologies including document cameras, windowing systems, etc. strongly preferred.
Strong understanding of audio-visual, collaboration, and presentation software (VLC, Zoom, Skype, PowerPoint, etc.)
Proficiency with Microsoft Office Suite, e-mail programs. Familiarity with automated lighting, shade systems a plus.
Passion for creating a sustainable work environment.
Physical Requirements
Must be able to frequently walk up and down stairs, ladders, and scaffolding and be on your feet for extended periods of time. Able to push and pull, bend stoop, kneel. Must be able to lift in excess of 50 lbs. and assist others to do the same.
Working Conditions
This is an on-site position.
Additional Information
The Emergency Status Designation of this position is Critical Operations Personnel: A position that has been designated as critical because its responsibilities include non-deferrable services that must be performed despite an emergency closure or curtailment.
Some evening, early morning and weekend hours may be required.
Harvard University supports a hybrid workplace model which will actively support some remote work. Specific days and schedules for on-site work and remote work will be discussed during the interview process. Please note hybrid workers must reside in a state where Harvard is registered to do business (CA, CT, GA, IL, MA, MD, ME, NH, NJ, NY, RI, VA, VT, and WA).
The health of our workforce is a priority for Harvard University. With that in mind, we strongly encourage all employees to be up to date on CDC-recommended vaccines.
Benefits
We invite you to visit Harvard's Total Rewards website to learn more about our outstanding benefits package, which may include:
Paid Time Off: 3-4 weeks of accrued vacation time per year (3 weeks for support staff and 4 weeks for administrative/professional staff), 12 accrued sick days per year, 12.5 holidays plus a Winter Recess in December/January, 3 personal days per year (prorated based on date of hire), and up to 12 weeks of paid leave for new parents who are primary care givers.
Health and Welfare: Comprehensive medical, dental, and vision benefits, disability and life insurance programs, along with voluntary benefits. Most coverage begins as of your start date.
Work/Life and Wellness: Child and elder/adult care resources including on campus childcare centers, Employee Assistance Program, and wellness programs related to stress management, nutrition, meditation, and more.
Retirement: University-funded retirement plan with contributions from 5% to 15% of eligible compensation, based on age and earnings with full vesting after 3 years of service.
Tuition Assistance Program: Competitive program including $40 per class at the Harvard Extension School and reduced tuition through other participating Harvard graduate schools.
Tuition Reimbursement: Program that provides 75% to 90% reimbursement up to $5,250 per calendar year for eligible courses taken at other accredited institutions.
Professional Development: Programs and classes at little or no cost, including through the Harvard Center for Workplace Development and LinkedIn Learning.
Commuting and Transportation: Various commuter options handled through the Parking Office, including discounted parking, half-priced public transportation passes and pre-tax transit passes, biking benefits, and more.
Harvard Facilities Access, Discounts and Perks: Access to Harvard athletic and fitness facilities, libraries, campus events, credit union, and more, as well as discounts to various types of services (legal, financial, etc.) and cultural and leisure activities throughout metro-Boston.
Department Office Location
USA - MA - Cambridge
Job Code
402071 Building Services Coordinator
Department
HAM/Facilities Planning and Operations
Union
55 - Hvd Union Cler & Tech Workers
Pre-Employment Screening
Criminal, Identity
Schedule
Full time. Monday through Friday. 35 hours per week.
Commitment to Equity, Diversity, Inclusion, and Belonging
Harvard University views equity, diversity, inclusion, and belonging as the pathway to achieving inclusive excellence and fostering a campus culture where everyone can thrive. We strive to create a community that draws upon the widest possible pool of talent to unify excellence and diversity while fully embracing individuals from varied backgrounds, cultures, races, identities, life experiences, perspectives, beliefs, and values.
EEO Statement
We are an equal opportunity employer and all qualified applicants will receive consideration for employment without regard to race, color, religion, sex, national origin, disability status, protected veteran status, gender identity, sexual orientation, pregnancy and pregnancy-related conditions, or any other characteristic protected by law.