Director of Information Technology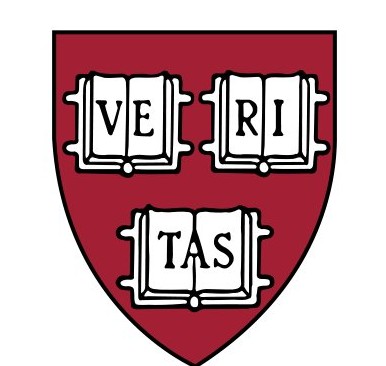 Harvard University
IT
Posted on Friday, November 3, 2023
Featured Job
Director of Information Technology
University Administration
Job Summary
The Arnold Arboretum of Harvard University is a 281-acre museum of trees teaching the world about plants. With one of the world's most biodiverse collections of temperate woody plants, combined with world-class scientific resources and a commitment to diverse programming, the Arnold Arboretum has been a leader in horticulture and botany since its founding in 1872. As part of the Boston Parks system, free and open to all daily, we host three to four million visitors annually.

Job Summary:
We are seeking a highly-skilled, collaborative, and innovative IT Director to join our team at the Arnold Arboretum of Harvard University. As the IT Director, you will be responsible for overseeing and managing all aspects of information technology within the Arboretum, ensuring the efficient operation of systems and technology infrastructure. You will collaborate closely with the Arboretum leadership team and Harvard University IT (HUIT) to develop and implement technology strategies that support the Arboretum's mission and enhance research, horticulture management, and visitors' experience. You will also advocate for continuous improvement of service/ function and collaborate with Arboretum leadership and departments to identify systems solutions to business challenges. You will lead efforts that are complex, and multi-faceted, serve as a subject matter expert, and establish and maintain stakeholder relationships. You will effectively manage three direct reports, ensuring alignment of their day-to-day work with strategic goals.

Position Description
Functional Areas of Responsibility:

1. Technology Strategy and Planning:
Develop and implement a comprehensive technology strategy aligned with the Arboretum's goals and objectives.
Collaborate with the Arboretum management team to identify technology needs, recommend innovative solutions, and prioritize investment.
Stay informed about emerging technologies and industry trends, providing guidance on their applicability and potential benefits for the Arboretum.
2. IT Infrastructure and Systems Management:
Oversee the design, implementation, and maintenance of the Arboretum's technology infrastructure, including networks, servers, databases, and security systems.
Manage the Arnold Arboretum ArcGIS Landscape Management System (LMS).
Develop and implement a plan to move the majority of Arboretum servers to the cloud.
Oversee development and management of software applications and systems that support visitor engagement, educational programs, research, and administrative functions.
Ensure the availability, reliability, and security of IT systems and data through regular maintenance, backups, and disaster recovery planning.
3. IT Operations and Support:
Actively lead a team of three IT professionals responsible for help desk support, hardware/software installations, system upgrades, data management, applications development, and troubleshooting.
Manage the work of a contractor.
Provide technical guidance and support to Arboretum leadership, staff and researchers, assisting with technology-related inquiries, issues, and training needs.
Develop and enforce IT policies and procedures, ensuring compliance with relevant regulations and best practices.
4. Vendor Management:
Evaluate and select external technology vendors and service providers, negotiating contracts and managing relationships.
Monitor vendor performance, ensuring adherence to service level agreements and quality standards.
Collaborate with HUIT to leverage institutional resources and coordinate technology initiatives and projects.
5. Information Security, Accessibility, and Data Privacy:
In collaboration with HUIT, develop and implement robust cybersecurity measures to protect the Arboretum's IT assets, networks, and data from potential threats and breaches.
Ensure compliance with data privacy regulations and policies, safeguarding sensitive information collected by the Arboretum.
Conduct regular security audits, risk assessments, and employee training programs to promote a culture of security awareness.
Manage accessibility and compliance.
Basic Qualifications
Candidates MUST meet the following basic qualifications in order to be considered for this role:
Bachelor's degree in computer science, information technology, or a related field or ten years of combined education and equivalent experience
Proven experience (minimum of seven years) in IT leadership roles, preferably within a complex organization and/ or educational institution.
Experience managing staff is required.
Strong knowledge of IT infrastructure, systems, and emerging technologies.
Demonstrated experience in managing enterprise-level networks, servers, databases, and software applications.
Additional Qualifications and Skills
Master's degree preferred.
Familiarity with geographic information systems and the potential of map-based database systems.
Demonstrated project management skills and willingness to bring a project management mindset to the team.
Knowledge of cybersecurity best practices and experience implementing information security measures.
Excellent leadership, communication, and interpersonal skills, with the ability to collaborate effectively across different teams and stakeholders.
Strong problem-solving and decision-making abilities, with a strategic mindset.
Familiarity with horticultural or environmental sciences is a plus.
Experience collaborating and communicating with business units to document work processes and define technology with associated needs.
Work Format Details
This position is based primarily on-campus, in Massachusetts. This may include in-person during emergency situations (if applicable). Additional details will be discussed during the interview process. Certain visa types may limit work location. Individuals must meet work location sponsorship requirements prior to employment.
Benefits
We invite you to visit Harvard's Total Rewards website (https://hr.harvard.edu/totalrewards) to learn more about our outstanding benefits package, which may include:

Paid Time Off: 3-4 weeks of accrued vacation time per year (3 weeks for support staff and 4 weeks for administrative/professional staff), 12 accrued sick days per year, 12.5 holidays plus a Winter Recess in December/January, 3 personal days per year (prorated based on date of hire), and up to 12 weeks of paid leave for new parents who are primary care givers.
Health and Welfare: Comprehensive medical, dental, and vision benefits, disability and life insurance programs, along with voluntary benefits. Most coverage begins as of your start date.
Work/Life and Wellness: Child and elder/adult care resources including on campus childcare centers, Employee Assistance Program, and wellness programs related to stress management, nutrition, meditation, and more.
Retirement: University-funded retirement plan with contributions from 5% to 15% of eligible compensation, based on age and earnings with full vesting after 3 years of service.
Tuition Assistance Program: Competitive program including $40 per class at the Harvard Extension School and reduced tuition through other participating Harvard graduate schools.
Tuition Reimbursement: Program that provides 75% to 90% reimbursement up to $5,250 per calendar year for eligible courses taken at other accredited institutions.
Professional Development: Programs and classes at little or no cost, including through the Harvard Center for Workplace Development and LinkedIn Learning.
Commuting and Transportation: Various commuter options handled through the Parking Office, including discounted parking, half-priced public transportation passes and pre-tax transit passes, biking benefits, and more.
Harvard Facilities Access, Discounts and Perks: Access to Harvard athletic and fitness facilities, libraries, campus events, credit union, and more, as well as discounts to various types of services (legal, financial, etc.) and cultural and leisure activities throughout metro-Boston.
Job Function
Information Technology
Department Office Location
USA - MA - Boston
Job Code
384059 IT Manager
Sub-Unit
Arnold Arboretum
Department
Information Technology
Union
00 - Non Union, Exempt or Temporary
Pre-Employment Screening
Education, Identity
Schedule
Schedule:
M - F 35.00 hour/ week default schedule with one unpaid lunch hour per day.
Additional hours will be required as business needs warrant / 24/7 on-call
Commitment to Equity, Diversity, Inclusion, and Belonging
Harvard University views equity, diversity, inclusion, and belonging as the pathway to achieving inclusive excellence and fostering a campus culture where everyone can thrive. We strive to create a community that draws upon the widest possible pool of talent to unify excellence and diversity while fully embracing individuals from varied backgrounds, cultures, races, identities, life experiences, perspectives, beliefs, and values.
EEO Statement
We are an equal opportunity employer and all qualified applicants will receive consideration for employment without regard to race, color, religion, sex, national origin, disability status, protected veteran status, gender identity, sexual orientation, pregnancy and pregnancy-related conditions, or any other characteristic protected by law.
LinkedIn Recruiter Tag (for internal use only)
#LI-CS1