Executive Assistant and Project Coordinator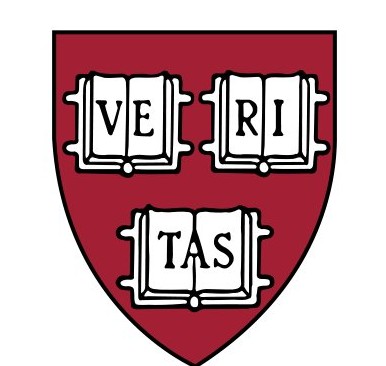 Harvard University
Administration
Posted on Friday, November 10, 2023
Featured Job
Executive Assistant and Project Coordinator
University Administration
Job Summary
The Executive Assistant and Project Coordinator reports jointly to the Associate Provost for Research and the Director of the newly formed Research Compliance Program (RCP).
Position Description
This position will provide high-level administrative support to the Associate Provost and RCP Director, ensuring smooth daily operations of the team/office including:
Managing complex calendars, planning, scheduling, and organizing meetings
Preparing materials for meetings, including agendas and briefings, by compiling relevant information and data
Providing timely follow-up as needed, including tracking items and ensuring their completion
Making travel arrangements, including scheduling and booking
Composing and distributing meeting minutes
Coordinating/planning events and meetings
Processing invoices and expense reports
Maintaining and organizing files and materials for various projects and committees
Performing other duties as needed or required
This role will also participate in a wide range of projects identified as priorities by the Associate Provost for Research including, but not limited to:
Coordinating and staffing University-wide committees and work related to the APR's portfolio of Interfaculty Initiatives (IFIs)
Tracking action items related to, and managing various elements of, special projects and IFIs
Drafting and sending correspondence on behalf of the Associate Provost for Research
Conducting high-level research and preparing memos, presentations, and reports
Basic Qualifications
Candidates must meet the following basic qualifications in order to be considered for this role:
A minimum of three years of progressive administrative and/or project coordination experience.
Computer skills, including Microsoft Office suite of programs (Word, Excel, SharePoint, OneDrive, and Outlook), and Google suite of programs (Google Docs, Google Spreadsheets) required
Education beyond high school may be applied toward years of experience
Additional Qualifications and Skills
Bachelor's Degree strongly preferred
Experience with academic environments is preferred
Demonstrated experience handling complex scheduling and prioritizing/executing multiple tasks while meeting deadlines
Ability to prioritize and execute multiple tasks and meet deadlines with minimal supervision
Excellent interpersonal skills and ability to communicate professionally with a diverse constituency, including senior administrators, faculty, and students
Excellent organizational and creative problem-solving skills
Proven ability to work collaboratively and be an effective team player
Proven ability to establish professional relationships with colleagues across all levels of seniority with poise and tact, all while maintaining the confidentiality of sensitive information
Additional Information
Please Note: Hybrid schedule - on-site Tuesdays through Thursdays.

Harvard University supports a hybrid workplace model which will actively support some remote work. Specific days and schedules for on-site work and remote work will be discussed during the interview process. Please note hybrid workers must reside in a state where Harvard is registered to do business (CT, GA, IL, MA, MD, ME, NH, NJ, NY, RI, VA, VT, and WA).
The health of our workforce is a priority for Harvard University. With that in mind, we strongly encourage all employees to be up to date on CDC-recommended vaccines.
Benefits
We invite you to visit Harvard's Total Rewards website to learn more about our outstanding benefits package, which may include:

Paid Time Off: 3-4 weeks of accrued vacation time per year (3 weeks for support staff and 4 weeks for administrative/professional staff), 12 accrued sick days per year, 12.5 holidays plus a Winter Recess in December/January, 3 personal days per year (prorated based on date of hire), and up to 12 weeks of paid leave for new parents who are primary care givers.
Health and Welfare: Comprehensive medical, dental, and vision benefits, disability and life insurance programs, along with voluntary benefits. Most coverage begins as of your start date.
Work/Life and Wellness: Child and elder/adult care resources including on campus childcare centers, Employee Assistance Program, and wellness programs related to stress management, nutrition, meditation, and more.
Retirement: University-funded retirement plan with contributions from 5% to 15% of eligible compensation, based on age and earnings with full vesting after 3 years of service.
Tuition Assistance Program: Competitive program including $40 per class at the Harvard Extension School and reduced tuition through other participating Harvard graduate schools.
Tuition Reimbursement: Program that provides 75% to 90% reimbursement up to $5,250 per calendar year for eligible courses taken at other accredited institutions.
Professional Development: Programs and classes at little or no cost, including through the Harvard Center for Workplace Development and LinkedIn Learning.
Commuting and Transportation: Various commuter options handled through the Parking Office, including discounted parking, half-priced public transportation passes and pre-tax transit passes, biking benefits, and more.
Harvard Facilities Access, Discounts and Perks: Access to Harvard athletic and fitness facilities, libraries, campus events, credit union, and more, as well as discounts to various types of services (legal, financial, etc.) and cultural and leisure activities throughout metro-Boston.
Job Function
General Administration
Department Office Location
USA - MA - Cambridge
Job Code
403040 Coordinator II
Work Format
Hybrid (partially on-site, partially remote)
Sub-Unit
Office of the President and Provost
Union
55 - Hvd Union Cler & Tech Workers
Pre-Employment Screening
Credit, Criminal, Identity
Schedule
Full time. Monday through Friday. 35 hours per week.
Commitment to Equity, Diversity, Inclusion, and Belonging
Harvard University views equity, diversity, inclusion, and belonging as the pathway to achieving inclusive excellence and fostering a campus culture where everyone can thrive. We strive to create a community that draws upon the widest possible pool of talent to unify excellence and diversity while fully embracing individuals from varied backgrounds, cultures, races, identities, life experiences, perspectives, beliefs, and values.
EEO Statement
We are an equal opportunity employer and all qualified applicants will receive consideration for employment without regard to race, color, religion, sex, national origin, disability status, protected veteran status, gender identity, sexual orientation, pregnancy and pregnancy-related conditions, or any other characteristic protected by law.