Senior Executive Assistant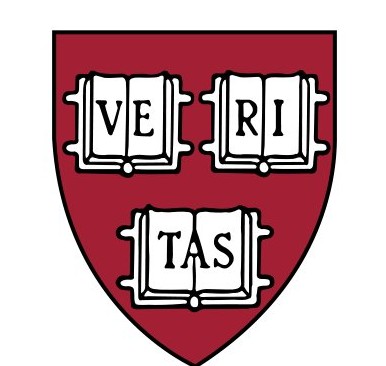 Harvard University
Administration
Posted on Tuesday, November 14, 2023
Featured Job
Senior Executive Assistant
Harvard T.H. Chan School of Public Health
Job Summary
The overarching mission of the Harvard T.H. Chan School of Public Health is to advance the public's health through learning, discovery, and communication. To pursue this mission, the School produces knowledge through research, reproduces knowledge through higher education, and translates knowledge into evidence that can be communicated to the public, policymakers, and practitioners to advance the health of populations. To accomplish these bold goals, the Dean's Office ("DO") works to support, strengthen, and champion the efforts of the School's faculty, students, and staff.

This is a unique and rare opportunity to join a dedicated administrative team supporting the School's new dean of the faculty. The EA will have a key role in establishing new workflows for supporting the priorities of the dean and the DO, and contributing to the mission of improving the lives and health of people everywhere.

Being the direct support to the dean of the faculty and reporting to the director of administration, the successful candidate will be a collaborative, self-directed individual who demonstrates a solutions-oriented approach, anticipating and resolving problems with the utmost discretion and professionalism to ensure the dean's day-to-day affairs are conducted smoothly. Acting as the first point of contact for access to the dean, the Senior EA must have impeccable diplomacy and customer service skills to manage demanding priorities from varying constituencies, both internal and external. They must also have an ongoing attention to minute detail and high-level oversight of shifting priorities in order to effectively manage the dean's time and resources. The successful candidate will bring an positive, problem-solving mindset to the position. The Senior EA is part of the administrative team in the DO, who collectively support each other and actively work toward cultivating a culture of inclusion and belonging.
Position Description
Duties and responsibilities include, but are not limited to, the following:
Administrative point of contact/access to the dean: manages calls and emails (reviews, assesses, responds/reroutes, monitors follow up items to completion; fields walk-ins and creates a welcoming environment for all constituents; develops and maintains a general knowledge of the School

Schedule management: proactively handles the day-to-day activities of the dean and highly complex management of the dean's calendar (including maintaining and analyzing metrics/data on how dean uses their time), resolves scheduling conflicts and regularly communicating updates to relevant stakeholders; facilitates agenda-setting including gathering briefing materials, bios, and other prep materials

Travel management: arranges domestic/international flights, hotels, ground transportation, visas, itineraries, and other logistical planning

Drafts, edits, and proofs brief correspondence and helps maintain archival records

Assists reconciling dean's expenses and reimbursements

Anticipates the needs of the dean and acts proactively, strategically, and in symmetry with the DO staff

Works with the Director of Administration to organize and implement administrative systems and procedures to promote efficiency gains; maximizes the use of available technology and applications

Reconciles the dean's expenses/corporate card

This position's responsibilities also include varied projects and tasks arising out of shifting demands that cannot always be foreseen. As such, they will perform other duties as required.
A desire to bring order, initiative, and collaboration along with a sense of patience and good humor are essential.
Basic Qualifications
Bachelor's Degree or equivalent experience is required.

5+ years of experience working with and supporting senior/executive level leaders or related experience; a combination of education and experience may be considered.

Experience with calendar management of senior/executive leaders is required.
Additional Qualifications and Skills
The following job-specific skills and competencies are preferred:
Bachelor's degree strongly preferred.

Ten (10) plus years of progressively responsible administrative experience strongly preferred.

Experience with an academic environment.


Familiarity with systems, policies, and procedures




Advanced fluency with Microsoft Office Suite of programs and collaboration programs (e.g., Zoom, Teams, SharePoint), required.

Proven task management and organizational skills

Aptitutude for learning new systems quickly

Excellent written, verbal and interpersonal comnunication skills

Aptitude for preemptive, creative problem solving

Sound judgment, diplomacy, and professionalism handing competing demands in a fast-paced environment and handling sensitive/confidential information

Proven customer service skills with a empathic, ready-to-adapt mindset



The following cultural competencies are also preferred:
Awareness of and aptitude to appropriately and effectively understand, respect, and adapt to cultural and identity-based difference within group environments

Knowledge of and commitment to concepts and issues tied to social justice, diversity, equity, and inclusion

Skills related to creating and supporting an environment that allows for inclusion, effective intercultural engagement, and personal humility and authenticity
Additional Information
Join the Harvard T.H. Chan School of Public Health to support our mission of health research and education, and to be a part of the oldest institution of higher learning in the country!

----------
The Harvard T.H. Chan School of Public Health does not provide visa sponsorship, now or in the future, for staff positions.

Harvard University requires pre-employment reference checks and background screenings.

This position has a 90 day orientation and review period. The O&R period will be waived for any internal Harvard employee transfers.
----------
The health of our workforce is a priority for Harvard University. With that in mind, we strongly encourage all employees to be up to date on CDC-recommended vaccines.
Work Format Details
Cover letter is required as part of the application to be considered for this position (and applications submitted without a cover letter will not be considered). Shortlisted candidates will be required to submit a writing sample.

This is a benefits-eligible position with a 40 hour work week.

The primary work location for this position is Boston, MA. Due to the nature of this position, directly supporting the dean of the faculty, this is primarily an onsite position and will incur occasional overtime with advanced notice. Additional detail pertaining to this position will be discussed during the interview process.
Benefits
We invite you to visit Harvard's Total Rewards website (https://hr.harvard.edu/totalrewards) to learn more about our outstanding benefits package, which may include:
Paid Time Off: 3-4 weeks of accrued vacation time per year (3 weeks for support staff and 4 weeks for administrative/professional staff), 12 accrued sick days per year, 12.5 holidays plus a Winter Recess in December/January, 3 personal days per year (prorated based on date of hire), and up to 12 weeks of paid leave for new parents who are primary care givers.
Health and Welfare: Comprehensive medical, dental, and vision benefits, disability and life insurance programs, along with voluntary benefits. Most coverage begins as of your start date.
Work/Life and Wellness: Child and elder/adult care resources including on campus childcare centers, Employee Assistance Program, and wellness programs related to stress management, nutrition, meditation, and more.
Retirement: University-funded retirement plan with contributions from 5% to 15% of eligible compensation, based on age and earnings with full vesting after 3 years of service.
Tuition Assistance Program: Competitive program including $40 per class at the Harvard Extension School and reduced tuition through other participating Harvard graduate schools.
Tuition Reimbursement: Program that provides 75% to 90% reimbursement up to $5,250 per calendar year for eligible courses taken at other accredited institutions.
Professional Development: Programs and classes at little or no cost, including through the Harvard Center for Workplace Development and LinkedIn Learning.
Commuting and Transportation: Various commuter options handled through the Parking Office, including discounted parking, half-priced public transportation passes and pre-tax transit passes, biking benefits, and more.
Harvard Facilities Access, Discounts and Perks: Access to Harvard athletic and fitness facilities, libraries, campus events, credit union, and more, as well as discounts to various types of services (legal, financial, etc.) and cultural and leisure activities throughout metro-Boston.
Job Function
General Administration
Department Office Location
USA - MA - Boston
Job Code
405012 Admin Professional (N)
Union
55 - Hvd Union Cler & Tech Workers
Pre-Employment Screening
Education, Identity
Commitment to Equity, Diversity, Inclusion, and Belonging
At the Harvard T.H. Chan School of Public Health, we believe that diversity is integral to the Harvard experience and our mission of improving public health education, research and policy. Diversity of cultural backgrounds, identities, lived experiences, perspectives, and ways of understanding the world enriches our community and enables us to best meet the public health needs of the United States and the world. Ongoing learning and development related to diversity allows for both individual and institutional growth, and is necessary to foster and sustain a culture of inclusion. To achieve this, we are committed to ensuring equitable access to opportunities for learning, living, and working at the Harvard Chan School. We maintain an unwavering dedication to diversity, inclusion, and belonging as core to our institutional values and to actively counter, minimize, and address racism, sexism, xenophobia, homophobia, gender bias, and all forms of discrimination.

Learn more about the School's mission, objectives, and core values and our diversity, inclusion, and belonging initiatives.

EEO Statement
We are an equal opportunity employer and all qualified applicants will receive consideration for employment without regard to race, color, religion, sex, national origin, disability status, protected veteran status, gender identity, sexual orientation, pregnancy and pregnancy-related conditions, or any other characteristic protected by law.
LinkedIn Recruiter Tag (for internal use only)
#LI-AP1