Compliance Officer (France)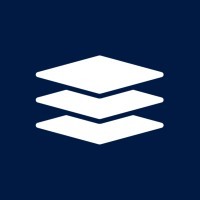 Hex Trust
Legal
Paris, France
Posted on Tuesday, July 4, 2023
Hex Trust is a fully-licensed and insured digital asset custodian. Led by veteran banking technologists and award-winning financial services experts, Hex Trust has built Hex Safe, a proprietary bank-grade platform that delivers solutions for digital asset protocols, foundations, financial institutions, and the Web3 ecosystem. Hex Trust has offices in Singapore, Hong Kong, Dubai, Italy, and Vietnam.
Position Summary
The Compliance Officer will be responsible in the management of the daily activities of the Compliance department and maintenance of the Company's compliance and AML program in Europe, the position will be reporting to the Head of Legal and Compliance.

Duties & Responsibilities
Conduct AML/CFT review, analysis and risk monitoring on accounts and transaction flows
Advise the business stakeholders on the existing and ongoing compliance obligations with respect to regulatory standards and expectations
Work closely with the Head of Legal and Compliance and the other Compliance Officers of the group to develop and enhance the existing governance around AML including new policies and procedures, process enhancement, etc.
Work with the Business to develop compliance procedures and controls, and provide commercially-orientated compliance advice
Implement and review compliance policies, procedures and practices
Lead and contribute to various compliance related projects, including liaising with the technical development team to further enhance the company's systems and AML/KYC related systems
Maintain regulatory registers, and make necessary filings with the Regulator as required
Liaise with Regulators and law enforcement agencies in relation to any requests received and filing of STRs
Bachelor's Degree in Accounting, Business, Finance or Law degree
Compliance Professional Designation (e.g., ICA, CAMS certification)
5 to 7 years of relevant Compliance experience in a financial institution or regulated entity
Knowledge and familiarity with the OAM regulations in Italy, DASP requirements in France, and the future EU MiCA regulations would be advantageous.
Strong communication and interpersonal skills, ability to prioritize without close supervision
Self-motivated, meticulous, analytical and strong organization skills
Good understanding of the business dynamics of a financial institution, good understanding of digital assets/NFT is a plus
Proficiency in spoken and written English, a command of Italian / French would be advantageous
Proficient in the use of Google Workspace products (especially Sheets and Slides)
Ability to think critically, work on several concurrent matters, have an analytical mindset and pay keen attention to details.
Experience in digital assets AML tools (e.g. Chainalysis, Eliptics, Confirm) is a great plus
As one of the leading Web3 innovators, Hex Trust offers a front-row seat in the ever-changing blockchain & crypto industry. We genuinely believe that people are our greatest asset, and invest heavily so they're best prepared to support our mission to unlock ownership in decentralized markets! You will be joining a company that is always committed to creating a supportive & inclusive environment that promotes personal and professional growth that furthers your success and drives innovation, collaboration, and passion in the blockchain space.

At Hex Trust, we are proud of our R.A.P.I.D. culture:
Respect and Inclusion
Agile
Passionate
Indivisible
Driven by integrity
Join us at Hex Trust and not only can you look forward to working with blockchain professionals to build the decentralized future, but also:
Competitive Salaries & Bonuses
Generous Amounts of Paid Time Off (incl. leave for Birthdays, Work Anniversary, and Mental Health etc.)
Flexible Work Arrangements
Access to Corporate Discounts and exclusive Employer Perks
Medical & Retirement Plans
Professional Learning and Development Opportunities
Elevate your work using cutting-edge technology
Fun & friendly office spaces in Hong Kong, Singapore, Dubai and Vietnam
Regular company & social events
Hex Trust is an equal-opportunity employer devoted to diversity and inclusion in the workplace. We do not discriminate on the basis of race, religion, colour, national origin, gender, sexual orientation, age, marital status or disability status.