VP, Head of Europe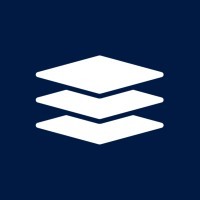 Hex Trust
Paris, France
Posted on Tuesday, August 8, 2023
Hex Trust is a fully-licensed and insured digital asset custodian. Led by veteran banking technologists and award-winning financial services experts, Hex Trust has built Hex Safe, a proprietary bank-grade platform that delivers solutions for digital asset protocols, foundations, financial institutions, and the Web3 ecosystem. Hex Trust has offices in Singapore, Hong Kong, Dubai, Italy, and Vietnam.

Position Summary
The VP, Head of Europe is a leadership position responsible for overseeing and managing Hex Trust's business and strategic developments in Europe. This role requires a strong knowledge base in the rapidly developing digital asset sector, senior management capabilities across markets, and regulatory compliance within the European market. The position reports to the Chief Network Officer.
Duties & Responsibilities
Serve as a strategic partner to the senior management team at Hex Trust, overseeing operations in the European region and actively contributing to business expansion and aligned with the overall business objectives of the group. Provide leadership and guidance to the team, fostering a culture of innovation, collaboration, and excellence;

Assume leadership in business growth and P&L in the European region, including collaboration with internal stakeholders, such as Sales & Business Development and Relationship Management teams to understand clients' needs and facilitate active client management;

Help develop new strategies to rapidly grow Hex Trust's European market share, improve the business model, and execute accordingly;

Oversee the day-to-day operation of business interests in the European region, ensuring the security, scalability, and reliability of Hex Trust's custody infrastructure. Implement robust controls, risk management frameworks, and operational processes to safeguard clients' assets and maintain the highest standards of service delivery;

Stay current with the evolving regulatory landscape in Europe, assisting with licensing application requirements where needed and ensuring compliance with all relevant regulations, including AML / KYC, data protection, and cybersecurity requirements. Develop and maintain strong relationships with regulatory bodies, industry associations, and external stakeholders;

Foster effective cross-functional collaboration by working closely with the local operations, HR, and administration teams, while also ensuring timely review of business performance; and

Facilitate the group's relationships with local banking institutions.
Bachelor's or Master's degree in a relevant field such as finance or business administration;

5-7 years minimum experience gained within the digital asset ecosystem likely required to provide sufficient knowledge for the role;

Extensive experience in digital asset custody or related fields, with a deep understanding of blockchain technology and cryptocurrencies, with a proven track record of personal immersion within the digital asset ecosystem;

Familiarity with custody infrastructure, decentralized financial (DeFi) products, and best practices in the digital asset industry;

Up-to-date knowledge of emerging technologies and trends in the digital asset and blockchain space;

Strong knowledge of the European regulatory landscape, including developing regulations for digital assets and its supporting products, AML / KYC, data protection, and cybersecurity regulations;

Proven track record in leadership and management roles, with the ability to develop and execute strategic plans;

Excellent interpersonal and communication skills, with the ability to build relationships with clients, regulators, and internal stakeholders;

Strong analytical and problem-solving abilities, with a focus on operational efficiency and risk management; and

Strong proficiency in the use of Google Workspace (especially Sheets and Slides).
As one of the leading Web3 innovators, Hex Trust offers a front-row seat in the ever-changing blockchain & crypto industry. We genuinely believe that people are our greatest asset, and invest heavily so they're best prepared to support our mission to unlock ownership in decentralized markets! You will be joining a company that is always committed to creating a supportive & inclusive environment that promotes personal and professional growth that furthers your success and drives innovation, collaboration, and passion in the blockchain space.

At Hex Trust, we are proud of our R.A.P.I.D. culture:
Respect and Inclusion
Agile
Passionate
Indivisible
Driven by integrity
Join us at Hex Trust and not only can you look forward to working with blockchain professionals to build the decentralized future, but also:
Competitive Salaries & Bonuses
Generous Amounts of Paid Time Off (incl. leave for Birthdays, Work Anniversary, and Mental Health etc.)
Flexible Work Arrangements
Access to Corporate Discounts and exclusive Employer Perks
Medical & Retirement Plans
Professional Learning and Development Opportunities
Elevate your work using cutting-edge technology
Fun & friendly office spaces in Hong Kong, Singapore, Dubai and Vietnam
Regular company & social events
Hex Trust is an equal-opportunity employer devoted to diversity and inclusion in the workplace. We do not discriminate on the basis of race, religion, colour, national origin, gender, sexual orientation, age, marital status or disability status.