Junior Accountant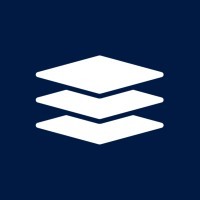 Hex Trust
Accounting & Finance
Philippines
Posted on Wednesday, September 13, 2023
Hex Trust is a fully-licensed and insured digital asset custodian. Led by veteran banking technologists and award-winning financial services experts, Hex Trust has built Hex Safe, a proprietary bank-grade platform that delivers solutions for digital asset protocols, foundations, financial institutions, and the Web3 ecosystem. Hex Trust has offices in Singapore, Hong Kong, Dubai, Italy, and Vietnam.

Position Summary
Hex Trust is growing rapidly, and to cope with that growth we would like to add a Finance professional to the team. We are looking for a financial accountant to assist in all aspects of financial management, including corporate accounting, invoicing, expense approval and settlement, financial reporting, and treasury functions.

Duties & Responsibilities
Assist in preparing monthly management reports and other accounting related duties
Verify data from different reporting tools by daily/ weekly/ monthly basis
Coordinate with the internal and external parties to handle day-to-day duties
Manage all aspects of reimbursements/expenses for the Group
Provide finance and treasury assistance, especially in reconciliation for all bank statements
Monitor effective reconciliation of all data (all profit and loss plus balance sheet items).
Keeping records and documenting financial processes
Managing account records, issuing invoices, and handling payments
Assist with audits, reviews, schedules and tax preparations
Assist with ad hoc tasks as assigned
Bachelor degree preferably in finance, accounting, business or equivalent
Minimum 2 years professional work experience in accounting and/or treasury; audit experience a plus
Strong interpersonal skills, good team player, detail-minded, self-motivated, able to multitask and able to work under pressure
The habit of paying painstaking attention to details, correct data and following procedures meticulously
Good command of both written and spoken English and Chinese
Experience with Xero accounting software, Approvalmax expense approval software preferred
Be comfortable learning new software system and applications
Proficient in Word, PowerPoint and Excel (V-lookup and Pivot Table)
Prior experience in digital assets a plus
Immediate availability preferred
Must be detail-oriented, taking pride in the quality and accuracy of work they produce, and a desire to probe further into data
Commercial and business awareness and ability to stick to time constraints
Able to work independently in an often ambiguous and fast-paced environment
Good negotiation skills and the ability to develop strong working relationships

Candidates who do not tick all the boxes are still encouraged to apply, those with less experience will still be considered for the position but with an adjustment to the level of seniority.
As one of the leading Web3 innovators, Hex Trust offers a front-row seat in the ever-changing blockchain & crypto industry. We genuinely believe that people are our greatest asset, and invest heavily so they're best prepared to support our mission to unlock ownership in decentralized markets! You will be joining a company that is always committed to creating a supportive & inclusive environment that promotes personal and professional growth that furthers your success and drives innovation, collaboration, and passion in the blockchain space.

At Hex Trust, we are proud of our R.A.P.I.D. culture:
Respect and Inclusion
Agile
Passionate
Indivisible
Driven by integrity
Join us at Hex Trust and not only can you look forward to working with blockchain professionals to build the decentralized future, but also:
Competitive Salaries & Bonuses
Generous Amounts of Paid Time Off (incl. leave for Birthdays, Work Anniversary, and Mental Health etc.)
Flexible Work Arrangements
Access to Corporate Discounts and exclusive Employer Perks
Medical & Retirement Plans
Professional Learning and Development Opportunities
Elevate your work using cutting-edge technology
Fun & friendly office spaces in Hong Kong, Singapore, Dubai and Vietnam
Regular company & social events
Hex Trust is an equal-opportunity employer devoted to diversity and inclusion in the workplace. We do not discriminate on the basis of race, religion, colour, national origin, gender, sexual orientation, age, marital status or disability status.