Analyst, AML/KYC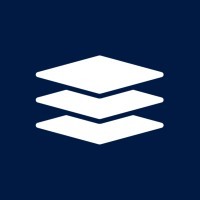 Hex Trust
IT
Kuala Lumpur, Malaysia
Posted on Monday, October 30, 2023
Hex Trust is a fully-licensed and insured digital asset custodian. Led by veteran banking technologists and award-winning financial services experts, Hex Trust has built Hex Safe, a proprietary bank-grade platform that delivers solutions for digital asset protocols, foundations, financial institutions, and the Web3 ecosystem. Hex Trust has offices in Singapore, Hong Kong, Dubai, Italy, and Vietnam.

Position Summary
We are looking for a highly skilled and detail-oriented KYC analyst to join our Client Management team at Hex Trust. The KYC Analyst will act like an interface between clients and key internal stakeholders for new business onboardings and existing clients' reviews. As a dedicated point of contact, the team is responsible for smooth onboarding/review of clients by identifying KYC requirements, collecting and validating documents, as well as front to end monitoring of the process including coordination with Compliance, Legal, Operations, and Finance teams.
This role requires a good understanding of KYC regulations and practices in the financial services/crypto industry. You will need to be detail-oriented, be able to multitask, and have excellent communication skills.
Duties & Responsibilities
Responsible to perform initial client due diligence based on established procedures prior to the Compliance's team final review
Ensure all provided KYC documentation meet regulatory requirements and internal policies
Stay informed about relevant regulatory developments in crypto space and industry best practices to ensure ongoing compliance
Partner with Sales team to understand the purpose of clients' onboarding and confirm it is documented properly
Serve as the main point of contact for clients by addressing and resolving their onboarding/KYC issues in line with our internal policies, regulatory requirements, and market practice
Partner with Sales and internal key stakeholders to manage the priority of all onboarding requests based on their urgency/profitability
Lead regular meetings with Head of Sales to review onboarding progress and discuss any blocking points
Ensure the onboarding/review experience is smooth by keeping track of progress and identifying potential blockers ahead of time.
Escalate recurring issues related to the onboarding/review process and work with senior management to resolve them
Identify gaps in policies and processes and work with senior management to improve them
Create and report on metrics related to onboarding/review pipeline and timelines to completion
Bachelor's degree in finance, economics, or a related field
Minimum 2 years of experience in KYC/AML in the financial services industry
Strong understanding of KYC regulations and AML/CFT frameworks
Excellent eye for details
Excellent spoken and written English; other languages a plus
Ability to adapt quickly to challenging situations and find innovative solutions
Effective communication and interpersonal skills, with the ability to collaborate with internal and external stakeholders
Ability to work independently and manage multiple projects simultaneously
Proficient in the use of Google products
Candidates who do not tick all the boxes are still encouraged to apply, those with less experience will still be considered for the position but with an adjustment to the level of seniority.
As one of the leading Web3 innovators, Hex Trust offers a front-row seat in the ever-changing blockchain & crypto industry. We genuinely believe that people are our greatest asset, and invest heavily so they're best prepared to support our mission to unlock ownership in decentralized markets! You will be joining a company that is always committed to creating a supportive & inclusive environment that promotes personal and professional growth that furthers your success and drives innovation, collaboration, and passion in the blockchain space.
At Hex Trust, we are proud of our R.A.P.I.D. culture:
Respect and Inclusion
Agile
Passionate
Indivisible
Driven by integrity
Join us at Hex Trust and not only can you look forward to working with blockchain professionals to build the decentralized future, but also:
Competitive Salaries & Bonuses
Generous Amounts of Paid Time Off (incl. leave for Birthdays, Work Anniversary, and Mental Health etc.)
Flexible Work Arrangements
Access to Corporate Discounts and exclusive Employer Perks
Medical & Retirement Plans
Professional Learning and Development Opportunities
Elevate your work using cutting-edge technology
Fun & friendly office spaces in Hong Kong, Singapore, Dubai and Vietnam
Regular company & social events
Hex Trust is an equal-opportunity employer devoted to diversity and inclusion in the workplace. We do not discriminate on the basis of race, religion, colour, national origin, gender, sexual orientation, age, marital status or disability status.