EOI - VP/Associate - Custody, Staking & DeFi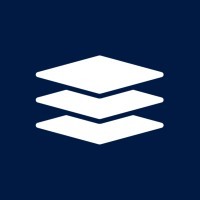 Hex Trust
Hong Kong Island, Hong Kong · Hong Kong
Posted on Thursday, November 16, 2023
About Hex Trust
Hex Trust is Asia's leading provider of digital asset custody solutions for Banks & Financial Institutions, using leading-edge Blockchain technology. Led by innovators from the financial services industry, Hex Trust has built a proprietary platform that delivers a new way for financial institutions, asset managers, and corporations to safely and efficiently operate in the Blockchain ecosystem. Institutional adoption of digital assets and DeFi requires a fundamental shift in the way banks and financial institutions operate. Hex Trust is the link that connects the traditional financial world to the digital assets ecosystem.
Summary
Hex Trust is seeking an Expression of Interest for a Custody, Staking and DeFi position. The persons in this team will primarily work to strategise, shape and bring to life new business products within the areas of digital asset Custody, Staking and DeFi. By working closely with a wide range of stakeholders, it is the key role of the team to launch and measure the success of new products that will position Hex Trust the a leading innovator in the industry.
Department Objective
The objective of the Custody, Staking, and DeFi team is to develop a market-leading suite of products and services that meet clients' evolving requirements in a competitive and cost-effective manner. This involves analyzing the blockchain industry, market trends, and competitors to position the Hex Trust product suite as a first-to-market, competitive, scalable, and profitable solution. The team also works tactically with Technology, Operations, and clients to find practical solutions for immediate requirements.
Ideally, the new joiner requires an understanding of the Custody, Staking, and DeFi business, the technical aspects of blockchain's foundations, and a sheer drive to succeed with the team.
Both analytical and creative capabilities are required. This includes working with various parties to identify detailed solutions, prepare proposals, and gain management approval for variations when commercially viable. Additionally, finding innovative solutions using existing functionality without the need for development is important. The team operates in a rapidly evolving environment and having knowledge of operational controls, regulatory requirements, risk management, and cybersecurity principles is highly beneficial.
Responsibilities:
Propose, design and roll out new business products and services in line with the market and the overall company strategy
Work with other departments to ensure for timely and smooth new product launches
Know the ins and outs of the industry and competitors and use that knowledge to shape Hex Trust's competitive advantage
Build relationships with external industry participants and leverage product and business synergies to build new products and services
Increase operational efficiency within the team and across different teams
Participate in ad-hoc projects, both internal and external
Passionate, driven and humble
Excited about bringing new products and services to life
Experience in interacting with B2B clients and understand their needs
Good knowledge of the blockchain industry, ideally with focus on Custody, Staking and DeFi
Good understanding of the technical principles of the Custody, Staking and DeFi
Product management experience is a plus
Ability to collaborate well with a wide range of stakeholders, internal and external
Ability to operate and excel in a fast-paced, entrepreneurial environment with minimal supervision
Be a motivated and resourceful self-starter who is also a team player
Candidates who do not tick all the boxes are still encouraged to apply, those with less experience will still be considered for the position but with an adjustment to the level of seniority.
As one of the leading Web3 innovators, Hex Trust offers a front-row seat in the ever-changing blockchain & crypto industry. We genuinely believe that people are our greatest asset, and invest heavily so they're best prepared to support our mission to unlock ownership in decentralized markets! You will be joining a company that is always committed to creating a supportive & inclusive environment that promotes personal and professional growth that furthers your success and drives innovation, collaboration, and passion in the blockchain space.

At Hex Trust, we are proud of our R.A.P.I.D. culture:
Respect and Inclusion
Agile
Passionate
Indivisible
Driven by integrity
Join us at Hex Trust and not only can you look forward to working with blockchain professionals to build the decentralized future, but also:
Competitive Salaries & Bonuses
Generous Amounts of Paid Time Off (incl. leave for Birthdays, Work Anniversary, and Mental Health etc.)
Flexible Work Arrangements
Access to Corporate Discounts and exclusive Employer Perks
Medical & Retirement Plans
Professional Learning and Development Opportunities
Elevate your work using cutting-edge technology
Fun & friendly office spaces in Hong Kong, Singapore, Dubai and Vietnam
Regular company & social events
Hex Trust is an equal-opportunity employer devoted to diversity and inclusion in the workplace. We do not discriminate on the basis of race, religion, colour, national origin, gender, sexual orientation, age, marital status or disability status.