Principal Engineer, Starling Lab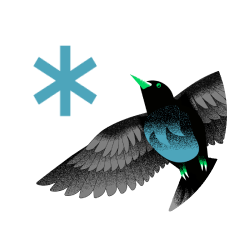 Starling Lab
California, USA
Posted on Thursday, February 24, 2022
Director, Starling Accountability Program
Full Time / Benefits Eligible, Based in CA, location TBD.
Job Description:
This position will create and lead the Starling Lab's joint initiative on accountability. The director will report to the Lab's executive director to pioneer new approaches to the collection and preservation of data on human rights and international criminal law violations for accountability purposes using decentralized and cryptographic technology.
KEY PROJECTS WILL INCLUDE:
1. Primary: Standing up the Lab's flagship yearly seminar at USC and Stanford that brings law school, policy, and engineering students together to apply cryptographic tools to international human rights investigations.
Designing course curriculum and recruiting guest lecturers
Testing learning modules with hack-a-thons and small pilots
Teaching the course and supervising TAs
Recruiting project partners from the field
2. Establishing a center of excellence for legal training and expert witnesses testimony
Establishing best practices and protocols to securely capture, store, and verify human rights data for accountability proceedings. (Examples include: authenticated images/video, secure vaults, digital chains-of-evidence, and digital forensic analysis).
Developing conferences, CLE workshops, and judicial training programs to help bring a wider understanding of how these new tools can be used in the courts.
Recruiting and training a network of experts qualified for expert witness testimony on digital provenance and cryptographic storage and authentication.
Contributing to the scholarship in the field of tech and human rights.
3. Archiving
Helping to architect decentralized storage capabilities for human rights accountability collections
Identifying new collections to bring into the archive
Leading an archive accelerator for human rights organizations
Building bridged with leading human rights archival programs at other universities