Blockchain Engineer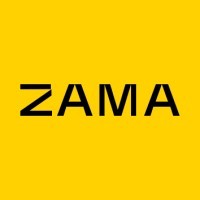 Zama
Software Engineering
Paris, France
Posted on Thursday, May 19, 2022
Job Description
We're on the hunt for Blockchain Engineers who possess a robust foundation in cryptography. In this role, you'll have the opportunity to design and implement intricate cryptographic protocols, blending FHE, ZK, and other crypto techniques seamlessly.
Working shoulder-to-shoulder with a team of esteemed cryptographers, blockchain experts, and full-stack engineers, you'll play a pivotal role in designing, fine-tuning, and ensuring the sustained excellence of Zama's homomorphic blockchain solution. You will:
Design and implement complex cryptographic protocols, melding the intricacies of FHE, ZK, and a range of crypto techniques.

Collaborate closely with a diverse team to develop and maintain Zama's homomorphic blockchain, ensuring optimal performance and security.

Stay abreast of the latest in blockchain and cryptography, ensuring Zama remains at the cutting-edge of technological advancements.

Do whatever else it takes to make our vision a reality.