Rust Engineer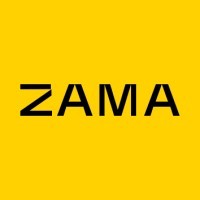 Zama
Software Engineering
Paris, France
Posted on Thursday, May 19, 2022
Job Description
Zama is a cryptography company building open source homomorphic encryption tools for developers. Our technology enables a broad range of use cases, from confidential smart contracts to encrypted machine learning and privacy-preserving cloud applications. Zama was founded by Pascal Paillier and Rand Hindi, and has more than 60 researchers and engineers in its team.
Our teams are writing and maintaining several cryptographic libraries and tools dedicated to Fully Homomorphic Encryption (FHE). The codebase uses Rust as its main language, and it is expected to host hardware-specific code written in other languages in the near future.
Our cryptographic libraries are subject to high expectations in terms of safety and performance. We must:
correctly implement FHE algorithms,
reduce the attack surface,
provide user-friendly interfaces,
offer the best performance possible.
Rust, a fast and safe language, is a perfect fit for our ambitions.
We are accepting applications of interest from Rust Engineers who want to join our team and work on our ambitious project!
You and your team will be in charge of:
implementing cryptographic algorithms with the help of researchers at Zama,
making the library fast, reliable, and polished,
designing efficient and user-friendly APIs,
improving the performance of the library with hardware or software optimizations,
benchmarking and testing the various cryptographic operations,
ensuring the quality of the library delivery with continuous integration,
providing support to users by answering github issues and forum topics.
Note that full remote is possible, however we insist that you visit our Paris office at least once per quarter.