Blockchain Research Engineer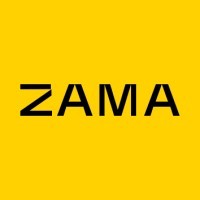 Zama
Paris, France
Posted on Monday, September 4, 2023
Job Description
As Zama continues our mission to infuse privacy into web3, we're in the throes of crafting a homomorphic blockchain protocol. This revolutionary framework will enable computations directly on-chain on encrypted shared states. To make this vision a reality, we're on the hunt for Blockchain Engineers who possess a robust foundation in cryptography. In this role, you'll have the opportunity to design and implement intricate cryptographic protocols, blending FHE, ZK, and other crypto techniques seamlessly.
Shouldering the responsibility alongside a team of distinguished cryptographers, blockchain enthusiasts, and full-stack developers, you'll be instrumental in spearheading research initiatives, translating theories into practical solutions, and continually enhancing the efficacy of Zama's homomorphic blockchain. You will:
Work on research projects to conceptualize and refine complex cryptographic protocols, amalgamating the intricacies of FHE, ZK, and contemporary crypto methodologies.

Foster collaboration with an interdisciplinary team, translating research findings into tangible developments for Zama's homomorphic blockchain.

Stay abreast of the latest research breakthroughs in blockchain and cryptography, ensuring Zama's strategic alignment with evolving technological landscapes.

Patent, publish, and present your work where appropriate.