Internal Support Engineer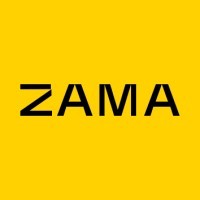 Zama
Other Engineering, Customer Service
Paris, France
Posted on Monday, September 4, 2023
Job Description
Zama is actively seeking a dedicated Internal Support Engineer to bolster our TFHE-rs team. In this specialized role, you'll be the linchpin that ensures our internal engineering and research teams are fully equipped to utilize and optimize the TFHE-rs product to its maximum potential. If you possess a blend of deep technical prowess, a passion for problem-solving, and a knack for translating complex tech jargon into digestible insights, you could be the perfect fit for our team. You will:
Provide top-tier technical support to internal teams using TFHE-rs, ensuring any issues are resolved swiftly and efficiently.

Dive deep into the technical intricacies of TFHE-rs, becoming an in-house expert and a go-to resource.

Collaborate with the product development teams to understand updates, patches, and modifications, ensuring that internal teams are well-informed and prepared for any changes.

Create and maintain comprehensive documentation, guidelines, and best practices for TFHE-rs for both internal and external use.

Conduct regular training sessions, workshops, and demos for internal teams to enhance their proficiency with TFHE-rs.

Identify recurring issues or challenges faced by users, providing feedback to the product team for continuous improvement.

Stay updated with the latest developments in TFHE-rs, FHE, and related technologies to ensure support strategies are always cutting-edge.

Collaborate closely with cross-functional teams, ensuring that the TFHE-rs product aligns with broader company objectives and workflows.