Technical Product Marketing Manager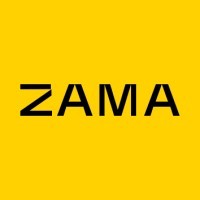 Zama
Marketing & Communications, IT, Product
Paris, France
Posted on Friday, October 27, 2023
Job Description
Job Description
Zama is on the hunt for a dynamic Technical Product Marketing Manager to elevate our suite of products and solutions to unprecedented heights. You will breathe life into our technological innovations and developer products, transforming them from complex concepts into visually compelling narratives that resonate with a diverse audience—from individual developers to global enterprises.
Collaborating with the marketing and product teams, your key responsibilities will be to:
Elevate Developer Resources: Ensure our documentation, repositories, and resources are not just best in class, but pioneering in their clarity, utility, and innovation.

Strategize for Success: Develop and execute incisive go-to-market strategies, aligning with both business objectives and the nuanced needs of the market.

Craft Exceptional Narratives: Utilize your storytelling prowess to articulate the unmatched value and differentiation of our products, making them not just understood but desired.

Content Creation: Collaborate with central marketing to create powerful, tailored technical (but not only) content that speaks to the heart of diverse audiences and drives engagement.

Launch Excellence: Spearhead product launch and release campaigns with precision, ensuring every aspect is synchronized for maximum impact and reach.