Engineering Project Manager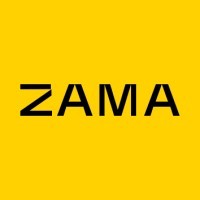 Zama
Software Engineering, Operations
Paris, France
Posted on Friday, October 27, 2023
Job Description
As part of Zama's vision to infuse privacy into web3, we have launched our fhEVM solution for encrypted smart contracts🚀. This revolutionary framework has enabled keeping and computing directly on encrypted data in blockchains. To move further towards our vision, we are looking for blockchain engineers who are passionate about building confidential blockchains as well as designing and implementing the next generation of confidential smart contracts.
Working shoulder-to-shoulder with a team of esteemed cryptographers, blockchain experts, and software engineers, you'll play a pivotal role in designing, fine-tuning, and ensuring the sustained excellence of Zama's homomorphic blockchain solution.
The ideal candidate for the position of Project/Engineering Manager will have the technical acumen to understand the intricacies of blockchain development and FHE and the managerial prowess to lead and inspire a team of engineers. This position demands a balance of technical insight, team management, internal and external stakeholder communication, and a proactive approach to problem-solving.
Key Responsibilities:
Project Oversight: Spearhead and manage FHE and blockchain projects, ensuring milestones are met, resources are utilized efficiently, and deliverables align with the company's objectives.

Team Management: Mentor, guide, and manage a team of blockchain engineers. Foster a collaborative environment that encourages innovation, continuous learning, and productivity.

Stakeholder Collaboration: Interface with internal and external stakeholders, translating business goals into actionable engineering plans and ensuring alignment across departments.

Technical Guidance: Provide technical insights during project planning and execution phases, ensuring the most efficient and effective methods are employed.

Trend Analysis: Keep abreast of the latest developments in the blockchain sector, identifying potential areas of growth or integration for the company.

Force multiplication: enable the blockchain leadership team to scale and focus on high-level strategic initiatives by taking on a range of operational and tactical responsibilities.