Distributed Systems Engineer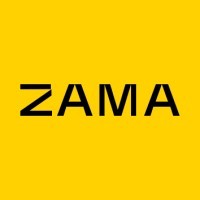 Zama
Software Engineering
Paris, France
Posted on Friday, October 27, 2023
Job Description
As part of Zama's vision to infuse privacy into web3, we have launched our fhEVM solution for encrypted smart contracts 🚀. This revolutionary framework has enabled keeping and computing directly on encrypted data in blockchains. To move further towards our vision, we are looking for blockchain engineers who are passionate about building confidential blockchains as well as designing and implementing the next generation of confidential smart contracts 🔒.
Working shoulder-to-shoulder with a team of esteemed cryptographers, blockchain experts, and software engineers, you'll play a pivotal role in designing, fine-tuning, and ensuring the sustained excellence of Zama's homomorphic blockchain solution.
Key responsibilities:
Distributed System Design: collaborate with cross-functional teams to design and architect our secure distributed threshold solution that meet the specific requirements of our clients;

MPC Algorithm Development: develop and implement state-of-the-art threshold protocols to ensure efficient and secure computation across distributed environments;

Security and Privacy: ensure the highest levels of data security and privacy by implementing robust encryption techniques, access controls, and secure communication protocols;

Performance Optimization: continuously optimize protocols and algorithms to improve performance, scalability, and efficiency;

Coding and Implementation: write clean, maintainable, and well-documented code while following best practices in software development;

Testing and Quality Assurance: conduct rigorous testing and validation to identify and rectify bugs and vulnerabilities;

Research and Innovation: stay up-to-date with the latest developments in MPC, cryptography, and distributed systems, and apply emerging technologies to enhance our solutions;

Collaboration and support: work closely with cross-functional teams, including researchers, software engineers, and product managers, to ensure the successful integration of MPC solutions into our product offerings. Collaborate with and provide support to Zama clients and partners.