Blockchain Engineer, Backend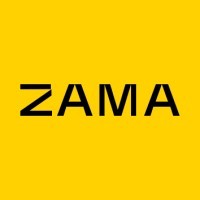 Zama
Software Engineering
Paris, France
Posted on Friday, October 27, 2023
Job Description
As part of Zama's vision to infuse privacy into web3, we have launched our fhEVM solution for encrypted smart contracts 🚀. This revolutionary framework has enabled keeping and computing directly on encrypted data in blockchains. To move further towards our vision, we are looking for blockchain engineers who are passionate about building confidential blockchains as well as designing and implementing the next generation of confidential smart contracts 🔒.
Working shoulder-to-shoulder with a team of esteemed cryptographers, blockchain experts, and software engineers, you'll play a pivotal role in designing, fine-tuning, and ensuring the sustained excellence of Zama's homomorphic blockchain solution.
In this role you will:
Collaborate closely with a diverse team to ensure optimal flexibility, performance, and security of our fhEVM;

Design and implement integration strategy for the fhEVM into relevant blockchain frameworks;

Build and contribute to backend systems supporting Zama products;

Stay abreast of the latest in blockchain and cryptography, ensuring Zama remains at the cutting-edge of technological advancements;

Do whatever else it takes to make our vision a reality.