FPGA Engineer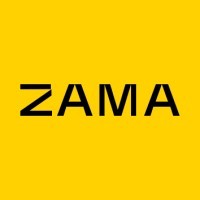 Zama
Paris, France
Posted on Friday, October 27, 2023
Job Description
Zama's Hardware team stands at the vanguard of creating an accelerator tailored for FHE on FPGA, encompassing the gamut from algorithm comprehension to the holistic development of the solution 🚀. As a core member of a dedicated team of 3 to 4 experts, your expertise will be instrumental in shaping the accelerator for FHE. Your collaboration with other teams, especially our research teams, is essential for the fruition of this pioneering initiative. Possessing a deep mastery in FPGA development and high-frequency hardware architecture is imperative. Given Zama's cutting-edge stance on homomorphic encryption, this role offers a unique challenge—innovatively implementing complex computations on hardware. A comfortable grasp of mathematics will stand you in good stead in this endeavor.
In this role you will:
Lead the development of vital functionalities of FHE on Xilinx Ultrascale+ FPGA, which includes designing both macro and micro architectures, crafting RTL in SystemVerilog, testing via simulations, and synthesizing on the target FPGA;

Oversee the FPGA bring-up, ensuring smooth execution and optimal performance;

Play a pivotal role in shaping benchmarks, aligning them with project objectives and industry standards.